I've been waiting fifty years to see The Rolling Stones live," said the man standing next to us about thirty minutes before the band took to the stage. "I hope it's been worth the wait."
Fortunately, as the sun was going down over Hyde Park on Saturday 25th June, The Rolling Stones put on a belter of a show that proved that nearly sixty years to the day after they first performed at the Marquee Club in London, they continue to be the iconic epitome of rock and roll.
A headline gig at BST Hyde Park is always a highlight of the London summer – and given that this particular Saturday was coinciding with Glastonbury (and some huge gigs at Wembley and London Stadium) the bar for a day of live music was set incredibly high. As Mick Jagger pointed out later in the evening – with Elton John and Paul McCartney also headlining major shows in the same weekend, it was nice to see some young new acts finally getting a break!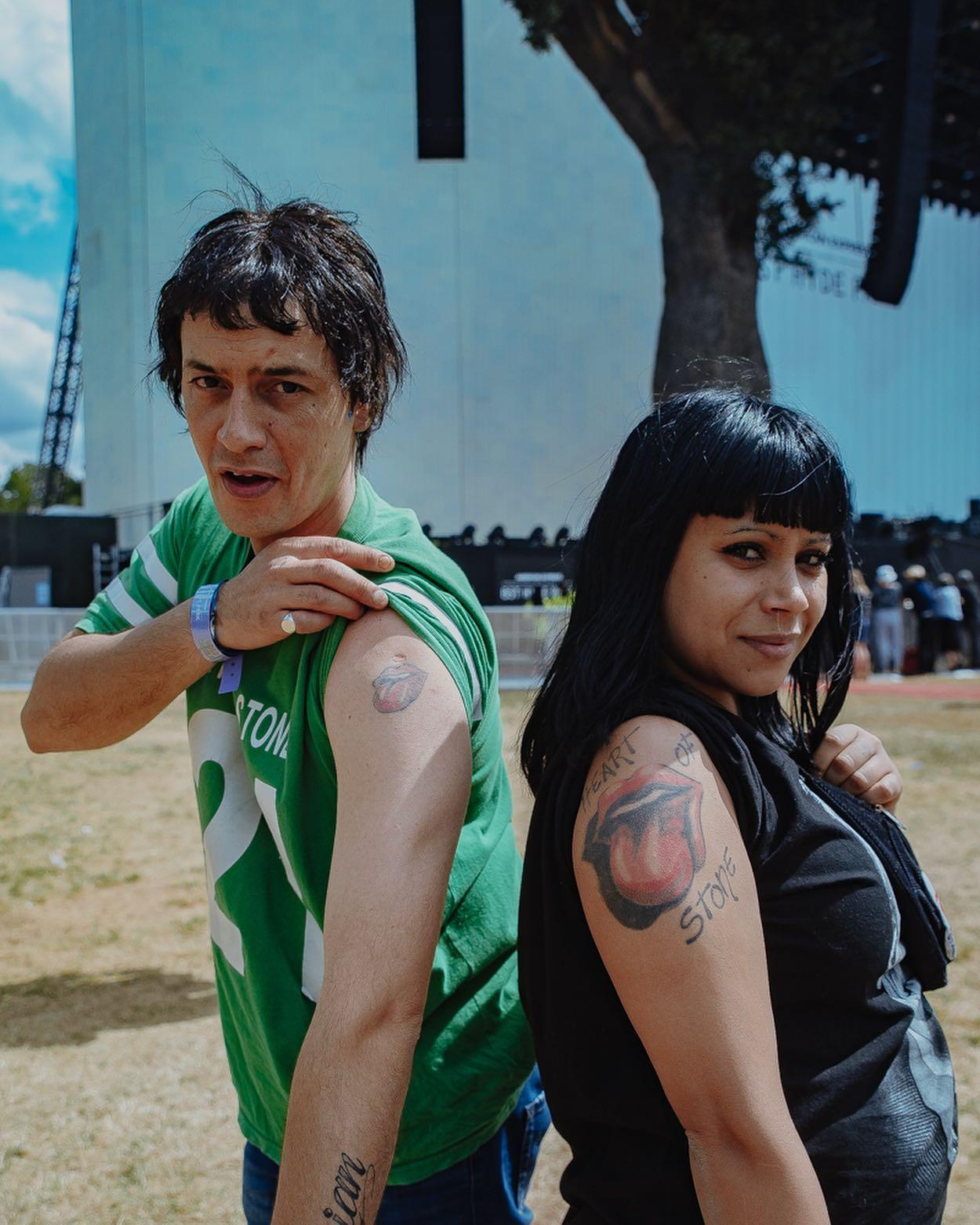 Tube and rail strikes made getting to Hyde Park somewhat a logistical nightmare – for what has to be only the second time in my life I drove into Central London out of choice (rather than a sat nav malfunction) to park up, before we made our way over to Hyde Park Corner. London had felt relatively quiet before that point – but when we exited the underground we realised where all the people had gone. As part of their Sixty tour, this sold-out show was the first of two scheduled BST Hyde Park dates for The Rolling Stones, as part of an outstanding line-up of summer entertainment.
Once we'd passed through security into the leafy green expanse of the park, there was a buzz of anticipation for what was coming up. We spent a happy couple of hours wandering around the plentiful food and drink stalls (shout out to the delicious loaded fries which I could have easily managed three portions of), and considering whether we really did need to buy any merchandise, before we decided to take a spot by the main stage. Support band The War on Drugs got the crowd in the mood for live music with a rousing set including fan favourite "Red Eyes".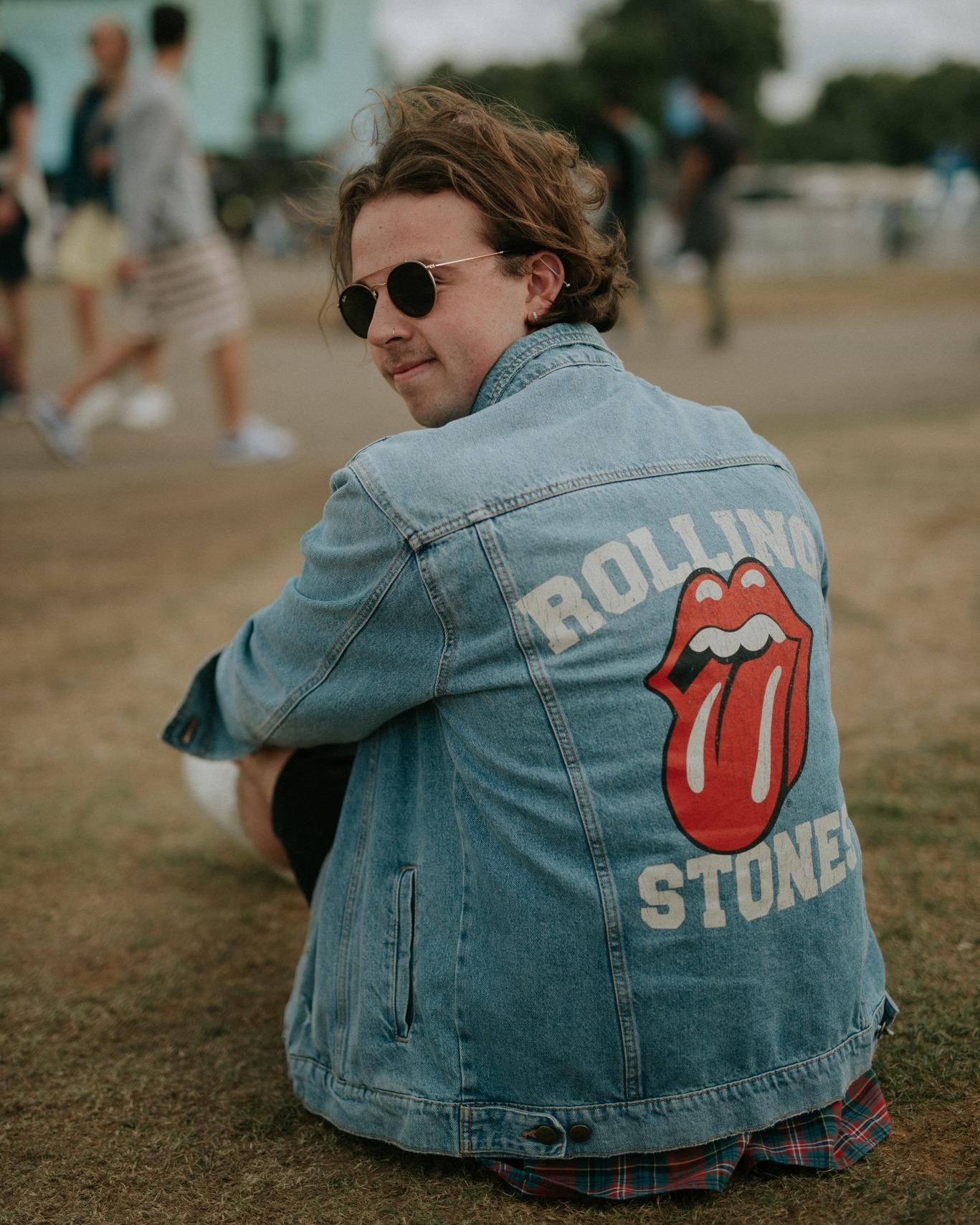 We then had an excitable wait as people began to swell forward, desperate to be as close to the stage as possible for The Rolling Stones. I have never seen so many t-shirts featuring John Pasche's tongue and lips logo in one place before. (Disclaimer: I may or may not have been wearing such a t-shirt myself).
And then they were there. 78-year old Mick Jagger oozed charisma and charm as he effortlessly strode on to the stage, flanked by fellow band mates Keith Richards and Ronnie Wood. What followed was an absolutely electrifying set, featuring a selection of their very biggest hits. Mick wore an array of colourful outfits, which he changed throughout the set, energetically running across the stage and whipping up the crowd.
Early highlights included "You Can't Always Get What You Want" and" Can't You Hear Me Knocking", which was played live for the first time since 2016. Keith Richards also took to the vocals for two songs ("Slipping Away" and "Connection") while Mick Jagger presumably had a well-deserved break back stage, before bursting out in another exceptional jacket for a close of the gig which really brought the park down.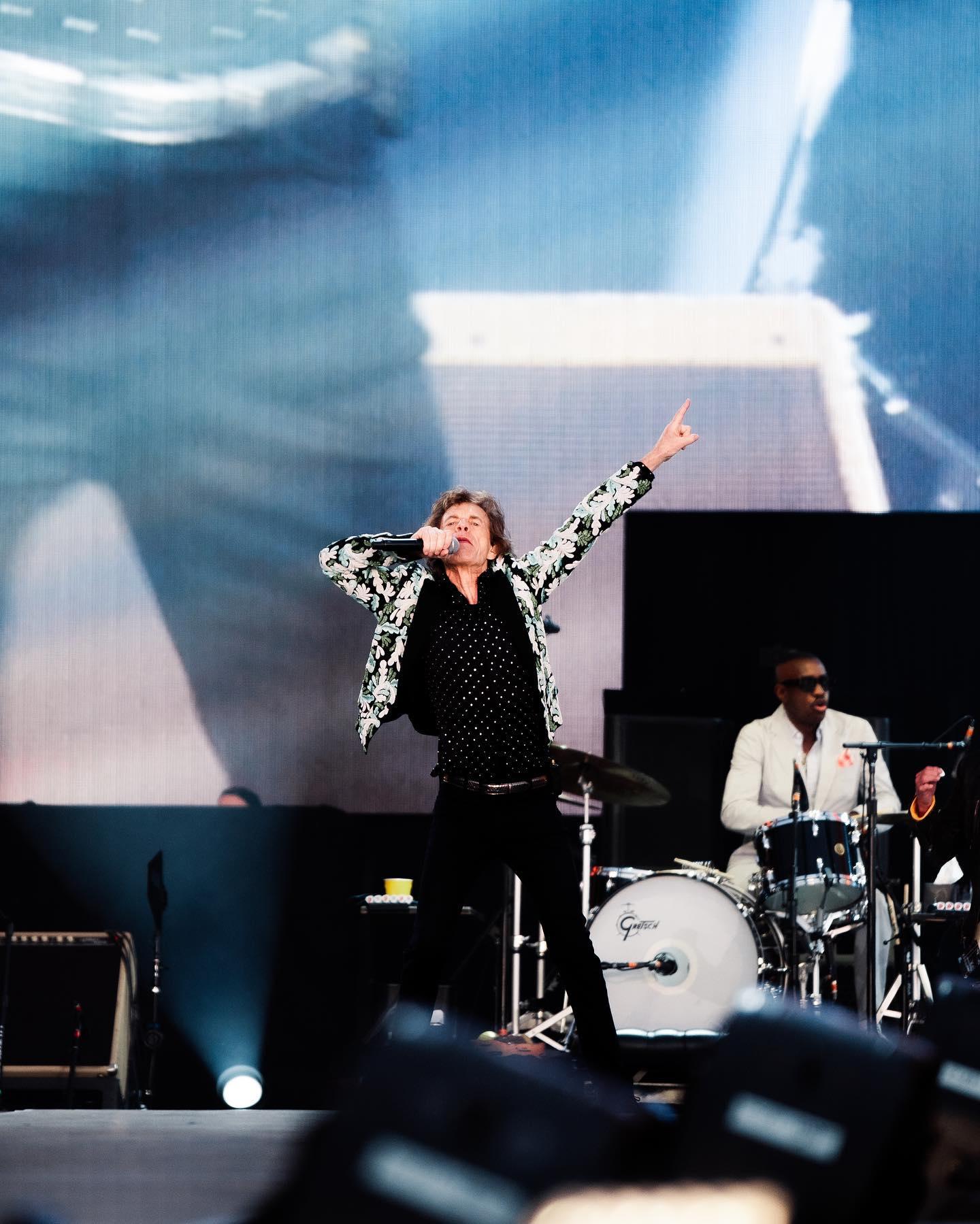 The crowd were screaming along to "Paint It Black" and "Start Me Up", but my absolute highlight had to be "Gimme Shelter", with co- vocalist Sasha Allen giving it her absolute all on the catwalk stage with Mick. You know their voices are huge when you can literally hear them over the noise of the crowd (and the massive speakers) – it was a real pinch me moment.
The encore was incredible too – an extended version of "Sympathy for the Devil" had everyone "woo-woo"ing along, and is there a bigger song to end a show than "(I Can't Get No) Satisfaction"? If there is I'm not sure I've heard it live.
After the final cheers and the band had exited the stage, we turned to the man who had been beside us for the whole night. Had it been worth the wait?
He turned to us with an enormous smile. "Best night of my life," he declared.