Heading out in the drizzle for one of the last few camping festivals of the season admittedly wasn't a strong start to my weekend, but the only way was up. I've been looking forward to We Out Here since I left it last year, and it's high praise that I passed up the return of Notting Hill Carnival for it!
The site is in Abbots Ripton, Cambridge - the same grounds that host Secret Garden Party. I love this festival for the chilled atmosphere and the variety of music, a range of jazz, reggae, soul, hip hop, garage, jungle and more. A long list of solo musicians, bands and dj's blessed the stages.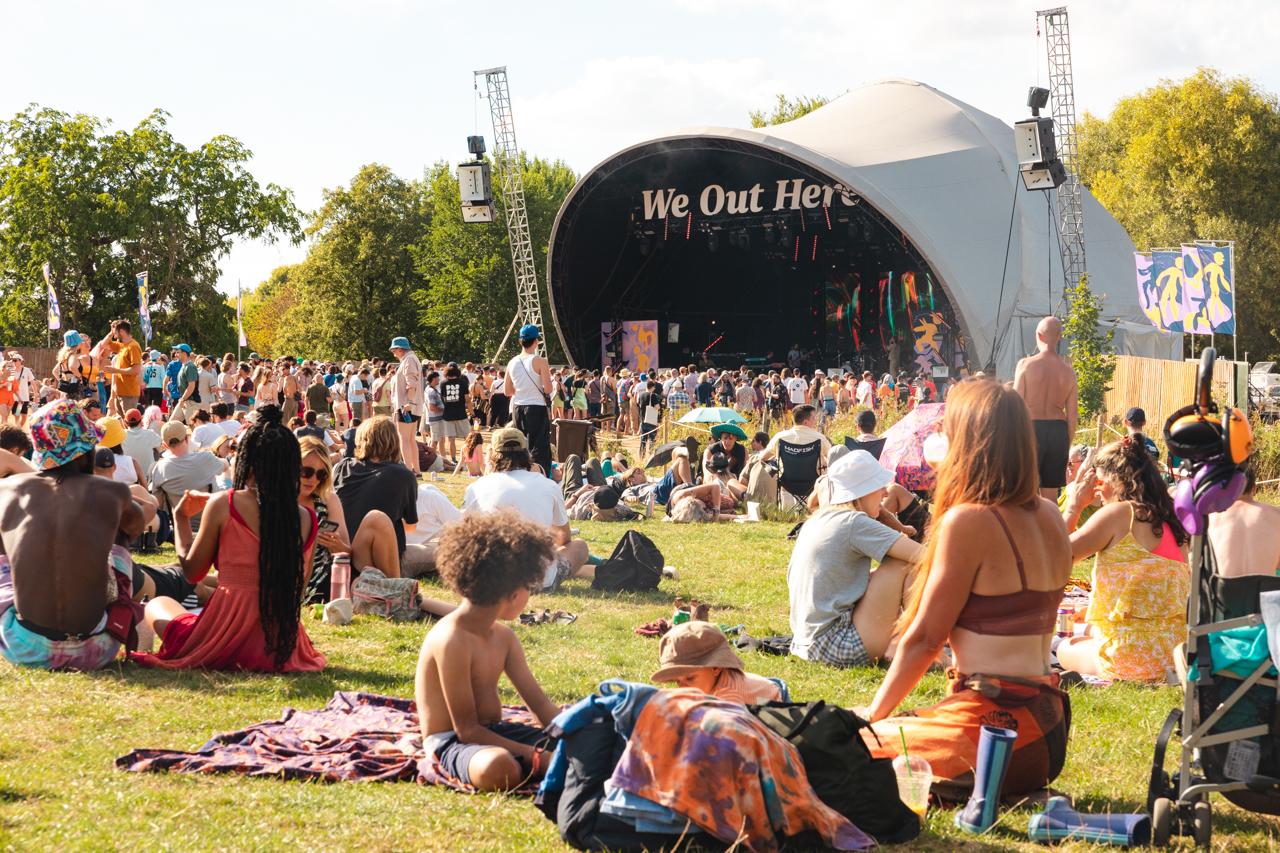 Once we were in all set up in camp, we were straight off to the main arena and while we all had a few acts we were very keen to see over the course of the weekend (for me the big draw was Enny, Kokoroko and Fabio & Grooverider & The Outlook Orchestra) half of the fun is knowing you're going to come away with a few new favourite artists, after all We Out Here was where I was introduced to Kokoroko in the first place.
First order of business was hitting the roller disco, it's completely free, runs all weekend and plays all the r&b classics, dreamy. We quickly followed up by some well earned drinks in the Hennessy tent and then went to check out Trojan Sound System and shake off the work week.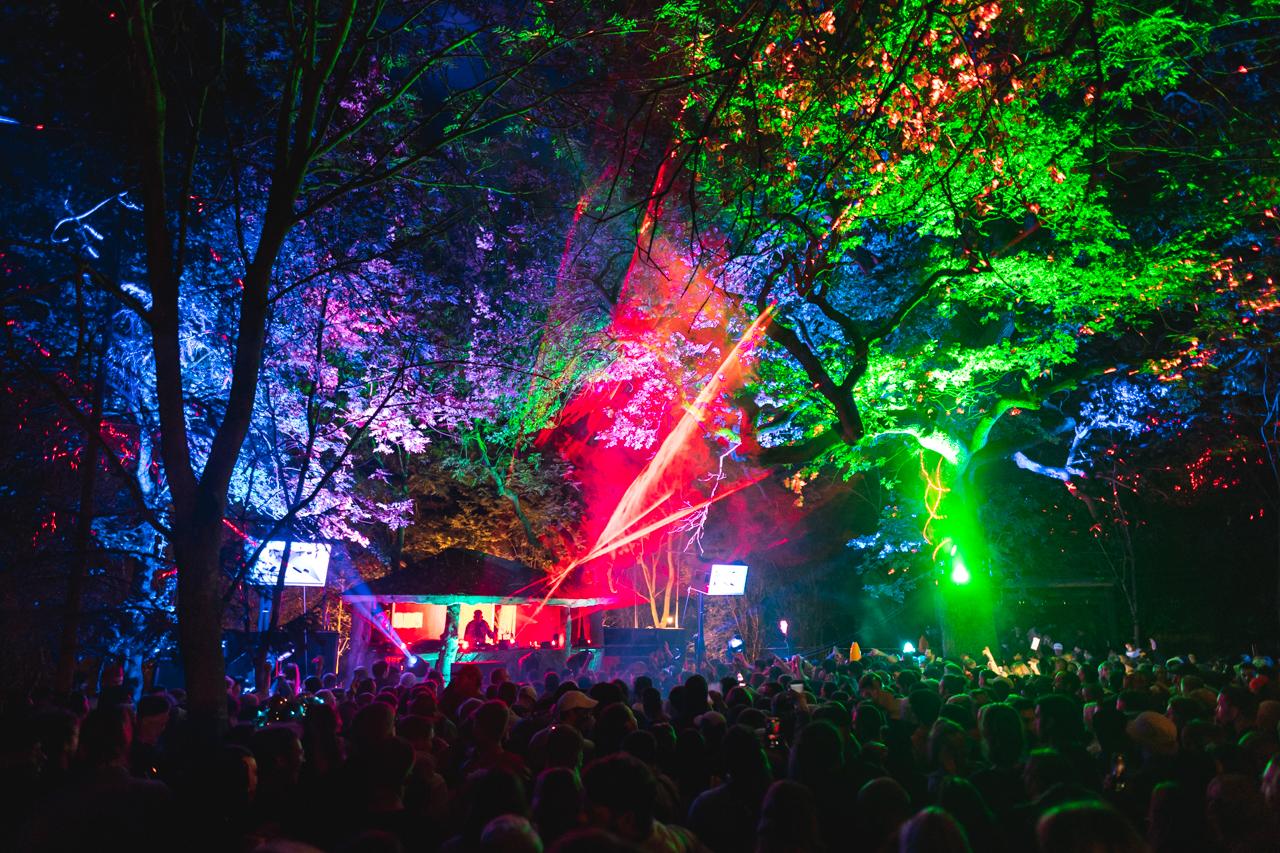 As it progressed the weekend had a lovely rhythm to it. In between the sound systems, trips to the mainstage and grabbing a munch, there was sound bathing and hula hooping, alongside a swimming lake to enjoy complete with a bloody mary bus parked beside it - what more could you want. Most nights ended in the forest until the early hours, and while we never made it down, we heard that the lemon lounge was also a solid way to end your night.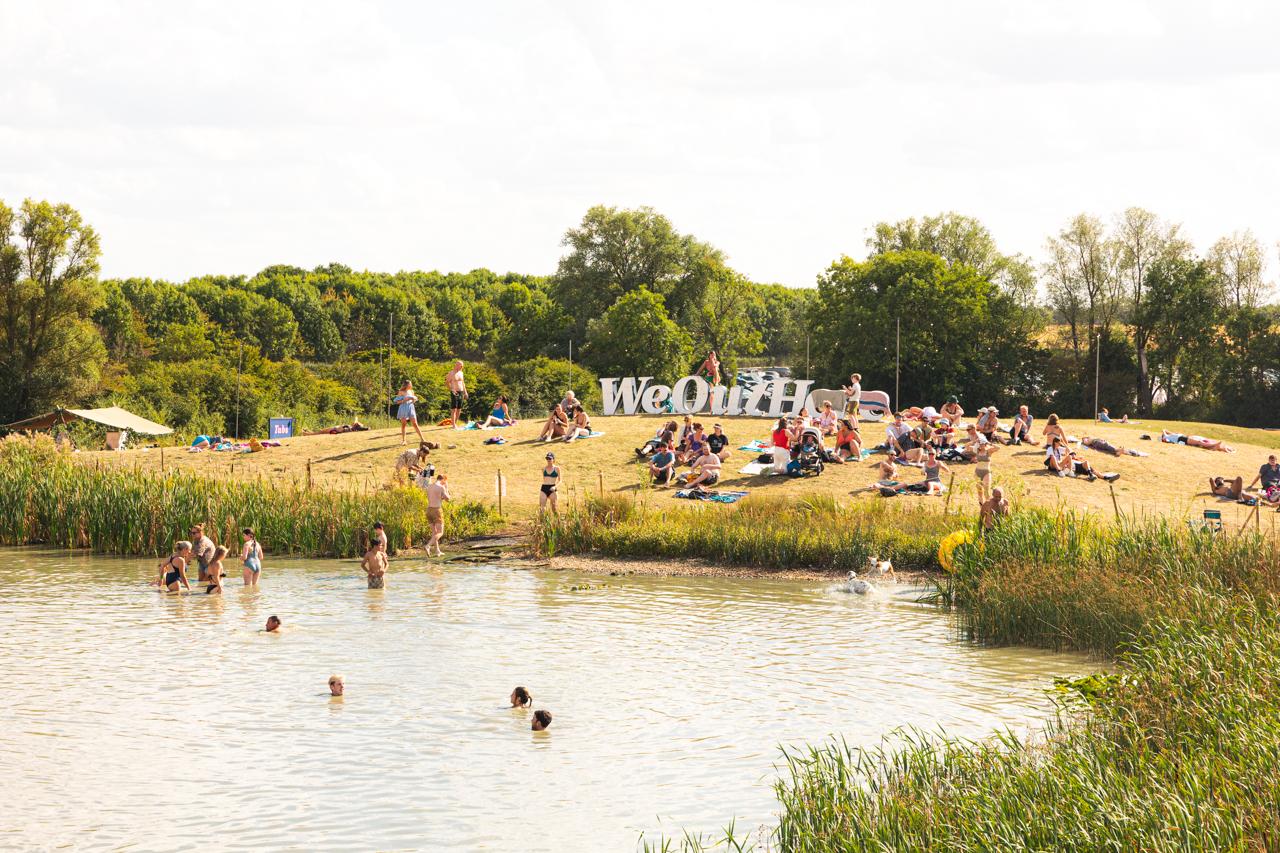 The festival is very family friendly, with a section devoted to children and a full range of daily activities to keep them entertained. And on another completely separate note, the toilets this year were the best I've ever seen at a festival, plenty of clean flushable toilets with sinks and minimal queues - very specific but worth a mention.
I wax lyrical to anyone considering their first festival as We Out Here, it has such a re-energising atmosphere, both years I've been culminating in a spontaneous drum-circle in the arena! Much like last year, I've already got my eyes on the next one. My playlists refreshed, i've come away with even longer list of acts I'm looking forward to seeing.