New for 2022, Boogietown hit Apps Court Farm in Walton bringing the best acts in the business from the funk, soul and disco era! With headline performances on the main stage from Gloria Gaynor, Sister Sledge, Soul II Soul and The Real Thing, it was shaping up to be a dance-filled, groovy day ahead.
On arrival the queues were very short and we were through within a matter of minutes, which is always a great start to the day! Although a little muddy, the sun was shining and some festival goers had the right idea wearing wellie boots to combat the muddy puddles. Aside from the main stage, there was a second stage dedicated to disco and house which also had an array of well-known headliners. Siggy Smalls, Artwork, Horse Meat Disco and Fat Tony to name a few.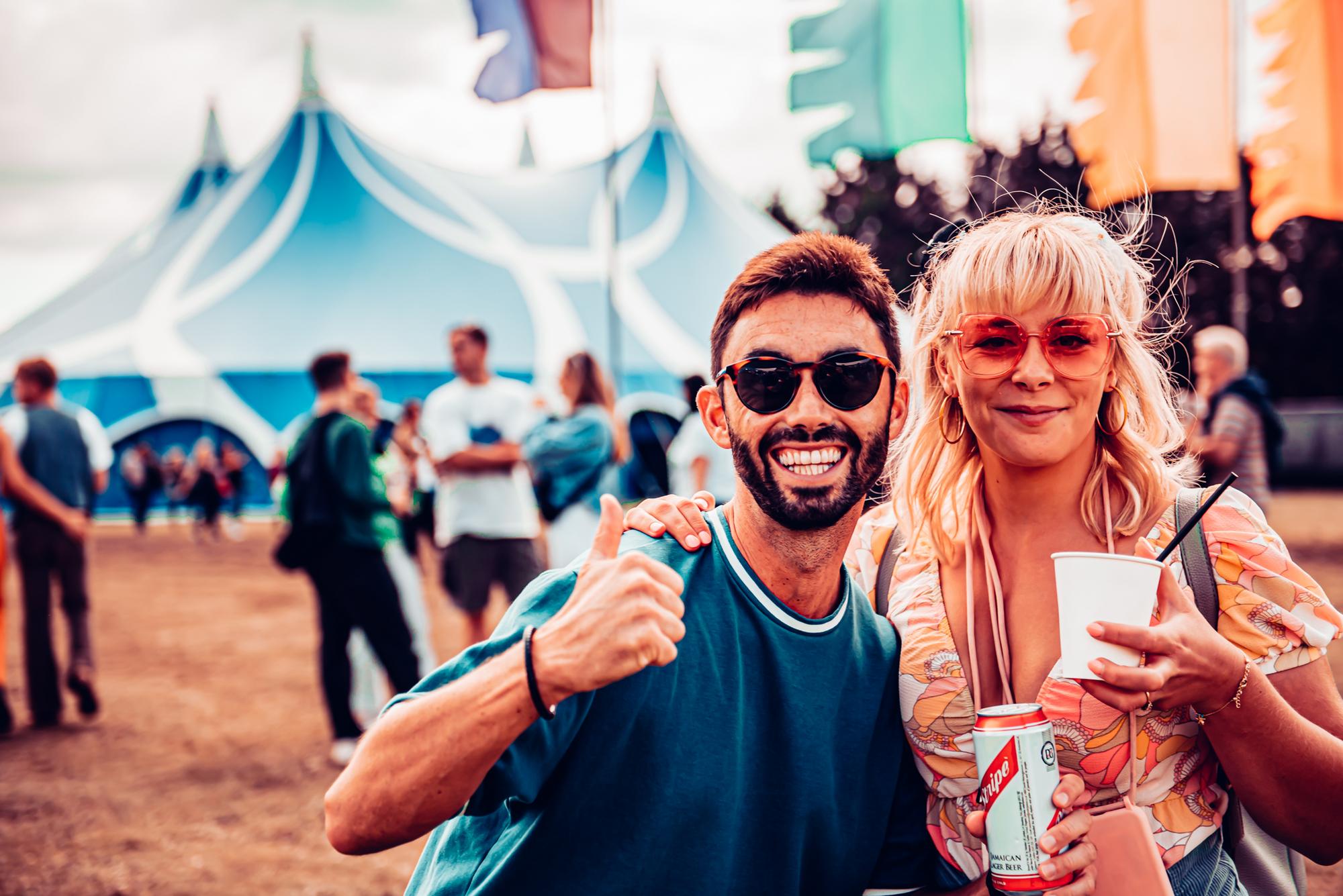 The Real Thing kicked off the afternoon in the sunshine, owning the stage with their dance moves and charm. There were a few technical glitches mid-performance, but you would have never known when Chris Amoo switched to singing acapella and got the crowd chanting along to their all-time classics 'You To Me Are Everything' and 'Can't Get By Without You'.
After a good ol' dancing session, it was time to suss out the food and drink options that Boogietown had to offer. There was an array of foodies from Caribbean and Greek, to Noodles and Steakhouse - something there for all tastebuds. Not to mention, the range of drinks bars as well as dedicated bars for the gin and cocktail lovers - all on hand to power us through an afternoon of Horse Meat Disco in the dance tent.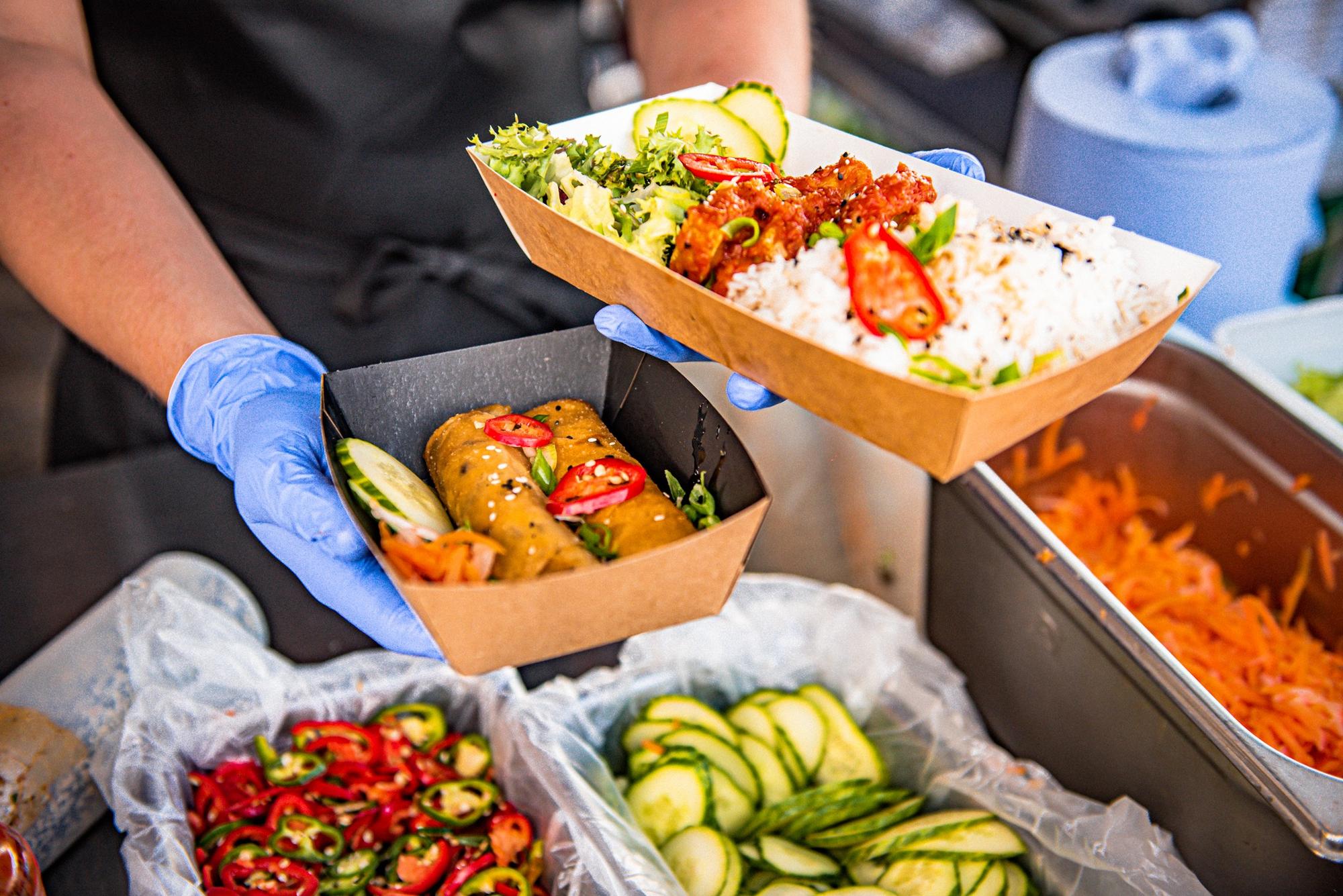 We opted for Smoked BBQ house. This didn't disappoint and we wolfed down a juicy cheeseburger, fries and homemade purple slaw. With happy tummies, we took to the dance tent which was lit up with great tunes and confetti.
As the sun set across Apps Court farm, the main stage area packed out as the crowd were ready and waiting for Sister Sledge and Gloria Gaynor to take to the stage. The sparklers went off, the beat of 'Lost in Music' blared out of the speakers and the whole festival danced the hour set away, all under the reflection of the glitter ball shining down on the crowd. Sister Sledge were incredible, interacting with their devoted audience and getting everyone singing along like one big family.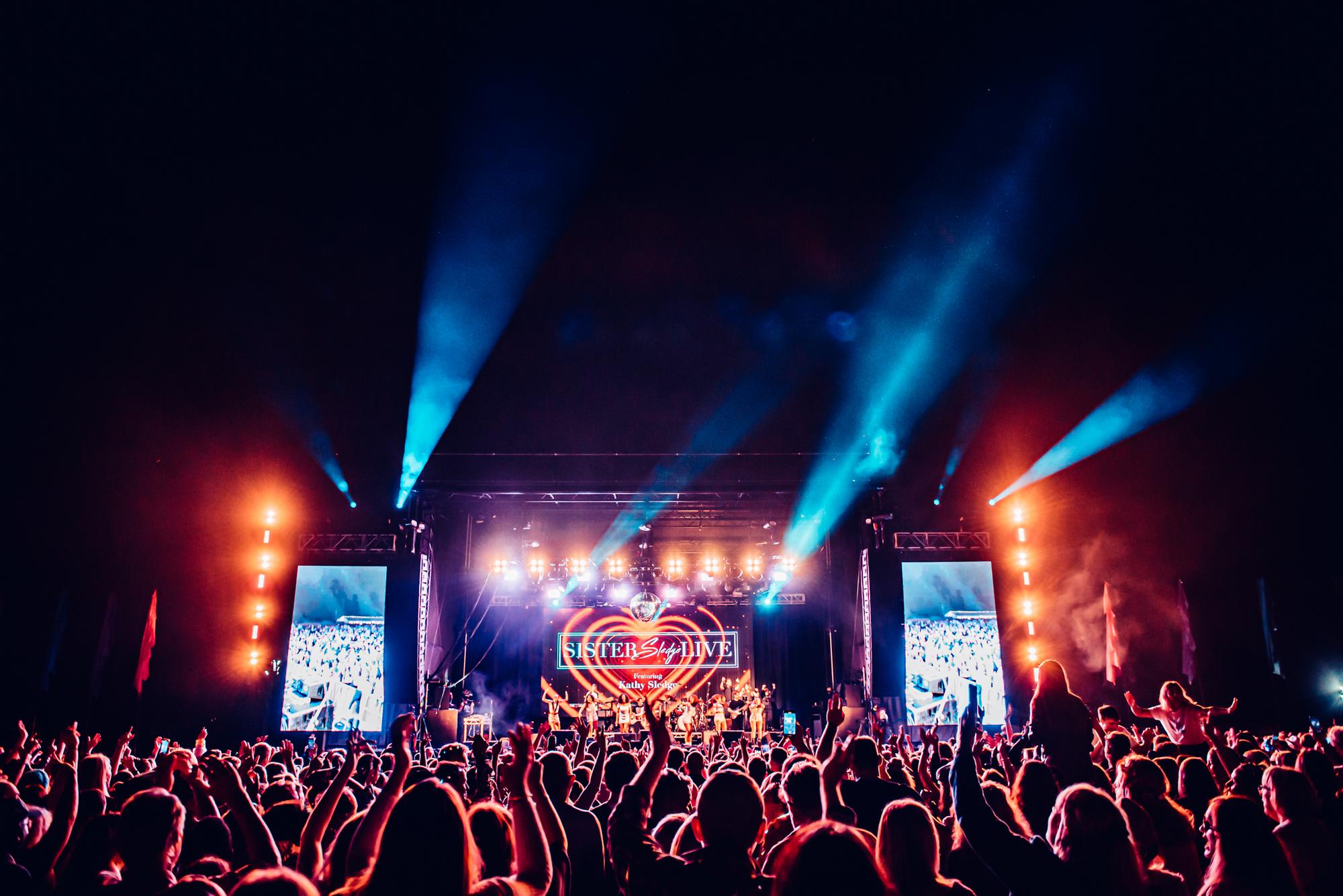 Considering this was the first year that the festival ran, it was a day to remember and catered to generations of people. We spoke to groups who had chosen the festival as a family day out, getting everyone together for one big sing-a-long! Many festival goers had opted to bring their own picnic and chairs whilst they lapped up the atmosphere and music, there were even stools to get some glitter for those wanting to dress up. We will definitely be coming back next year, especially as it is set to be over two days with the option to camp!