Brainchild of Tom Kerridge, this food, music and comedy mash up offers something different. Michelin-star chefs doing live cooking demonstrations and foodie talks are complemented by music from the likes Sophie Ellis-Bextor, Rag'n'Bone Man, Kaiser Chiefs, Professor Green.
Touring this summer, this festival is not one to be missed – with Chiswick, St Albans, Brighton and Tunbridge Wells all coming up.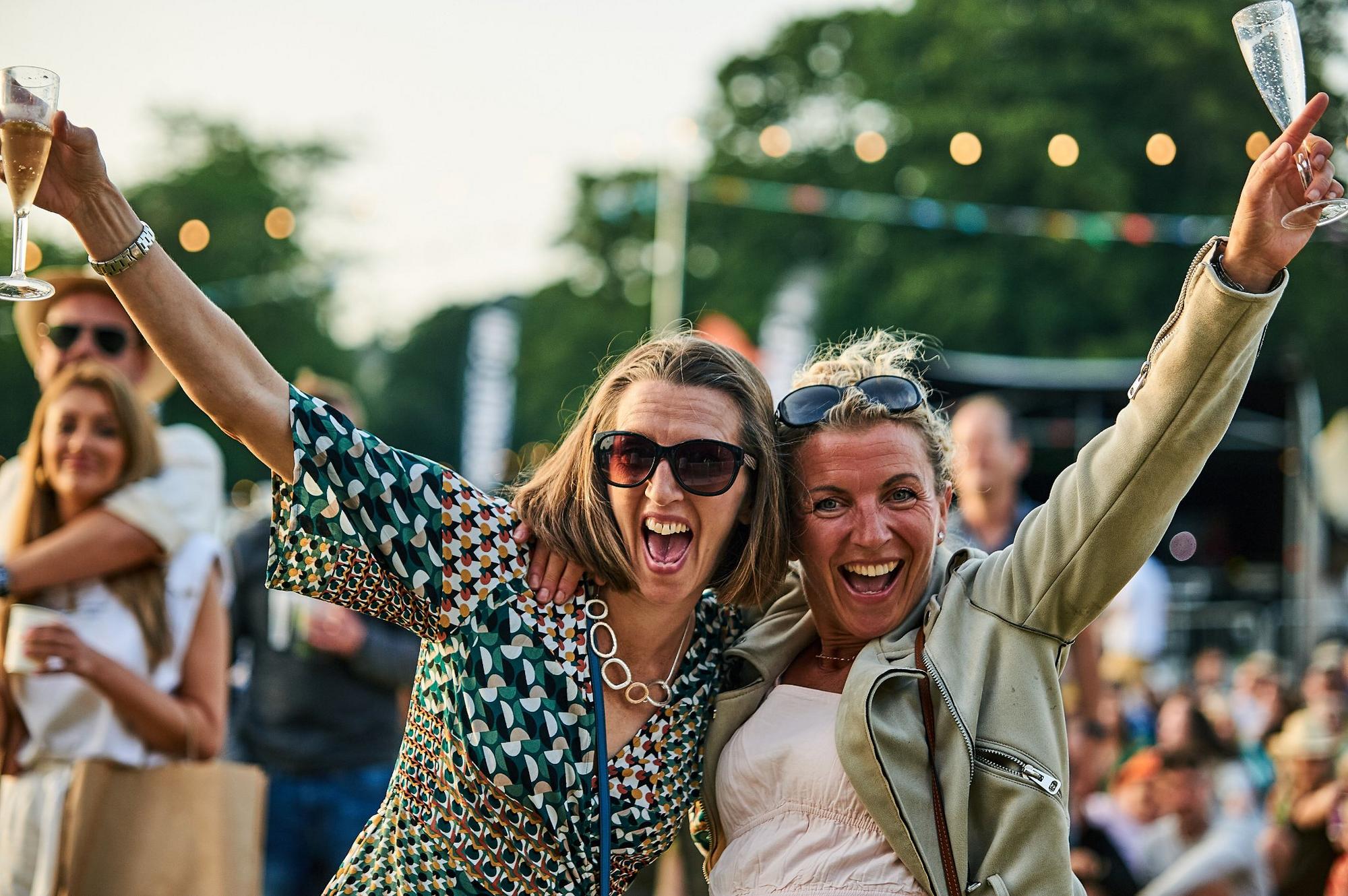 We arrived around midday and the atmosphere was really chilled – much more so than Taste of London the weekend before. There were barely any queues, so we strolled right up to our Sri-Lankan favourite – Hoppers.
Trev tried the curried mutton rolls with the spiced Lankan ketchup – which he loved.
Next we made our way to Tapas Brindisa for the manchego and roast pepper croquetas. They were sweet, salty and delicious – but perhaps nothing to write home about.
Grace Dent – award-winning food critic – was on one stage chatting about her new book 'Hungry'. In her usual warm, fuss-free style she had the audience laughing with some of her anecdotes about food in the 80s in Carlisle.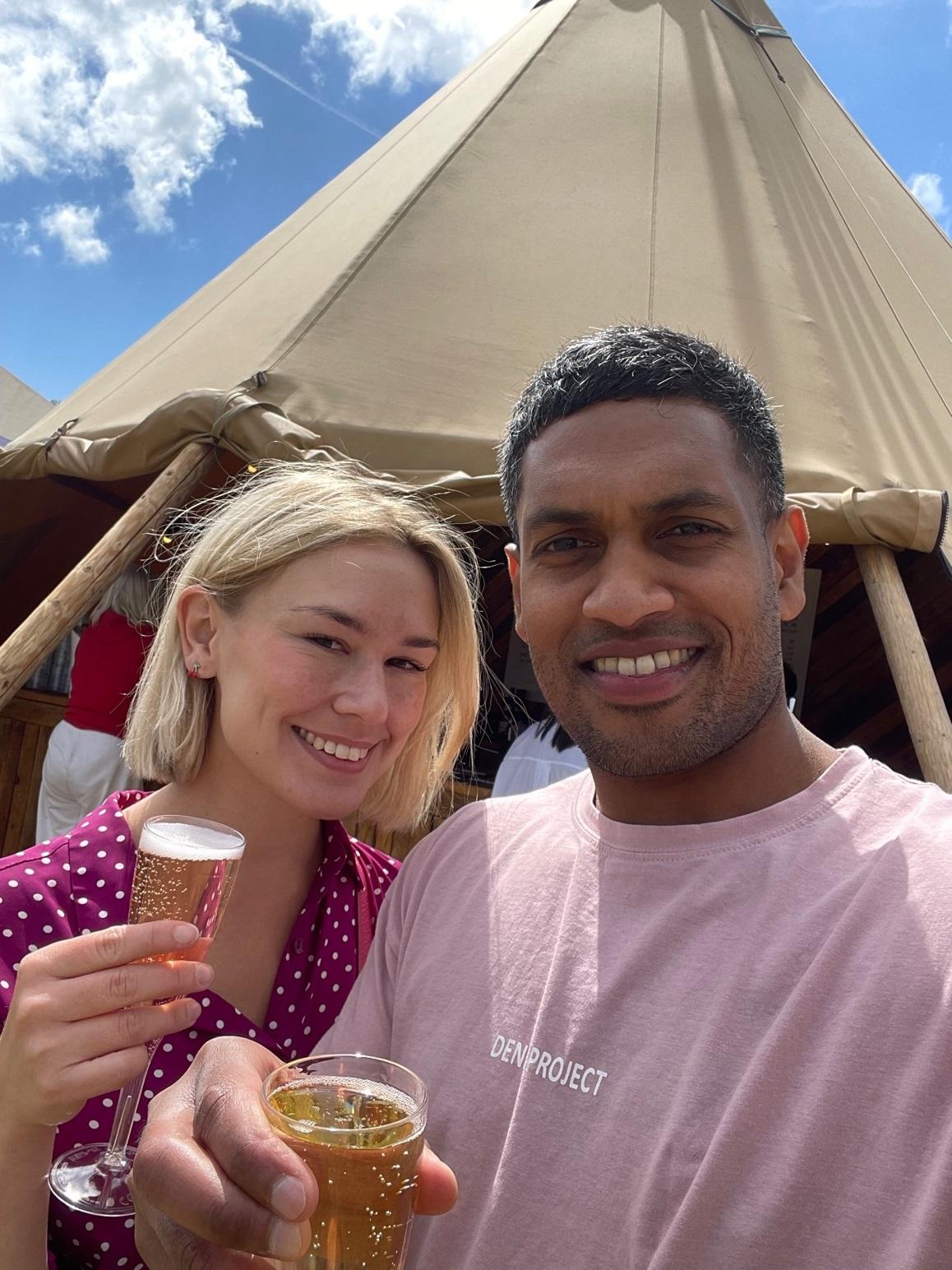 The drinks were flowing throughout the day and we enjoyed some gorgeous English sparkling wine from Harrow and Hope while listening to Mica Paris on the main stage, who was incredible.
Our favourite dish of the day the cauliflower parmo from The Princess of Shoreditch. The cauliflower parmo was rich, and set off perfectly by the pepperly apple and fennel salad which accompanied. 10/10.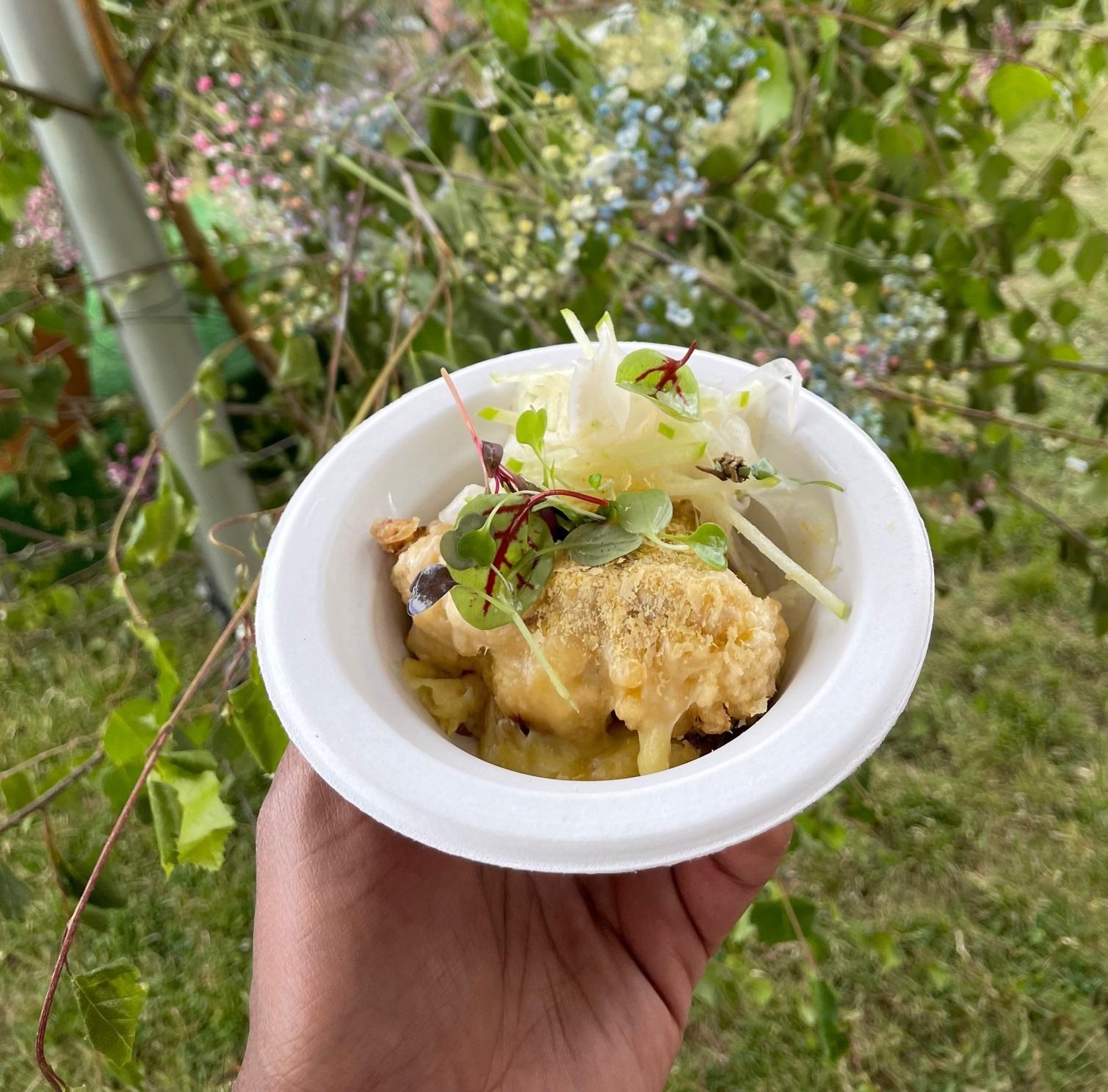 One down side? Aside from the (delicious) cauliflower parmo, the selection of veggie or vegan food was slim. Vegan staple brand Beyond Burger were there, but several of the restaurants we went had chosen only to serve meat, which felt really out of step for London.
Overall, we had a lush time – and I would recommend it – though perhaps if you're vegetarian you may want to have a snack beforehand!