Returning again this year to its London home at Victoria Park, All Points East came through with big hitting headliners, and a fantastic programme of free entertainment that ran over two weeks. Now cemented as one of London's premier music festivals, it's a collection of music lovers and the who's who of social media world.
Culminating on the August bank holiday weekend, it's a festival we absolutely love going to. Living in London, it's such a great buzz walking through Victoria Park to reach the festival gates. It's also a great excuse to buy a few cans for the walk through.
This year's programme included headliners such as Tame Impala, Disclosure, Gorrilaz, The National, Kraftwerk 3D and Nick Cave - one of these days being a Field Day x All Points East event. We were lucky enough to be able to attend the Gorrilaz and Disclosure days.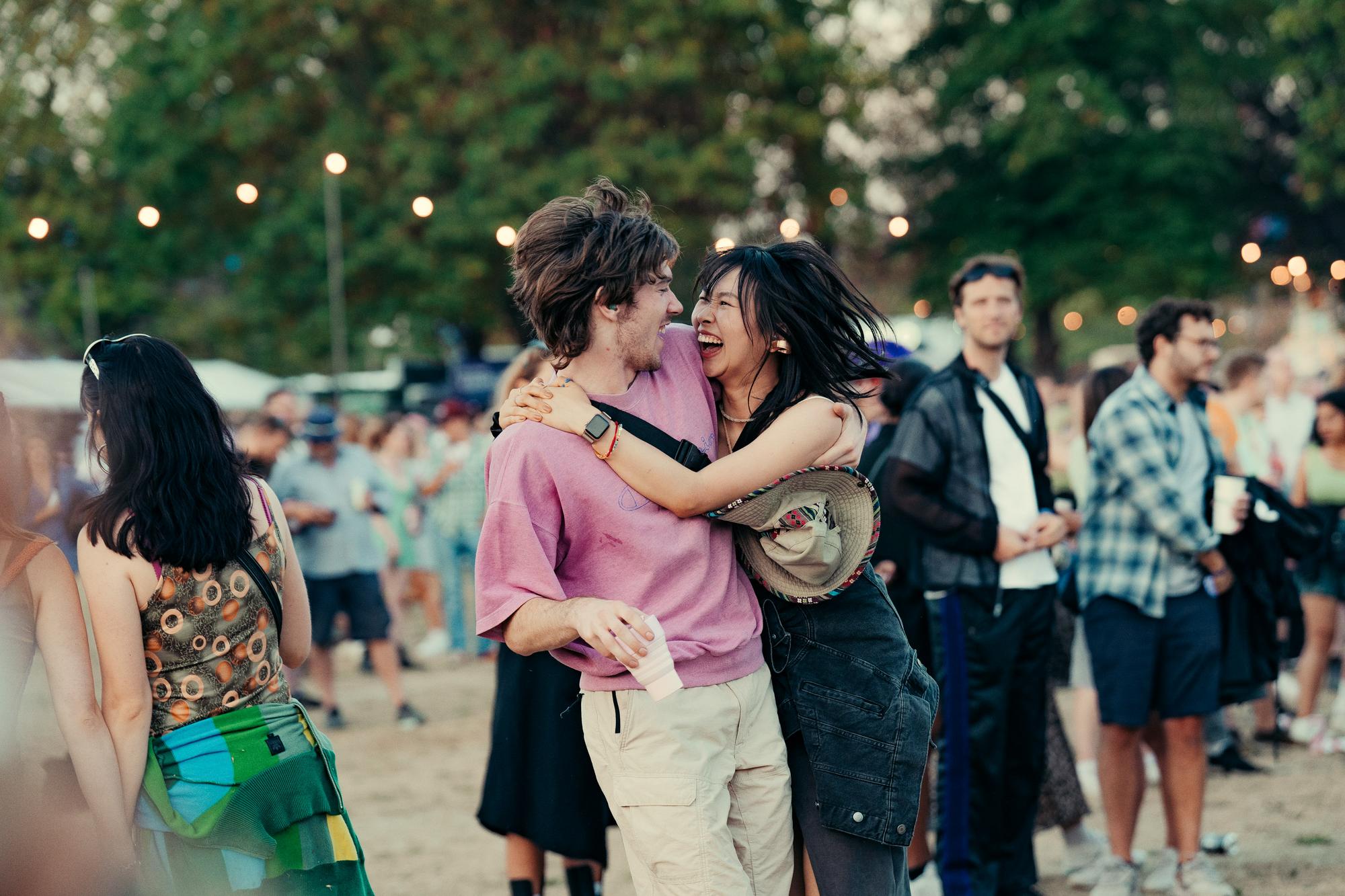 Each of the days were very different in regards to the crowd size. Gorrilaz was a lot more low key, maybe because it was on a Friday whereas Disclosure was on the Saturday. Nonetheless, getting into the festival was no problem. Given the difference in line-ups each day too, there were very different crowds. Gorrliaz was an older, more rocky/indie crowd which was to be expected given the line-up, whereas Disclosure was a much younger crowd.
We were blessed with wonderful weather each day we went, which made an already aesthetically pleasing festival look even better. The stages were as grand as ever, and the 6 Music stage was as mad as it ever, with its arching spider-like structure. This truly comes alive at night with the superb light show. We managed to see DJ Paulette here which was a particular highlight.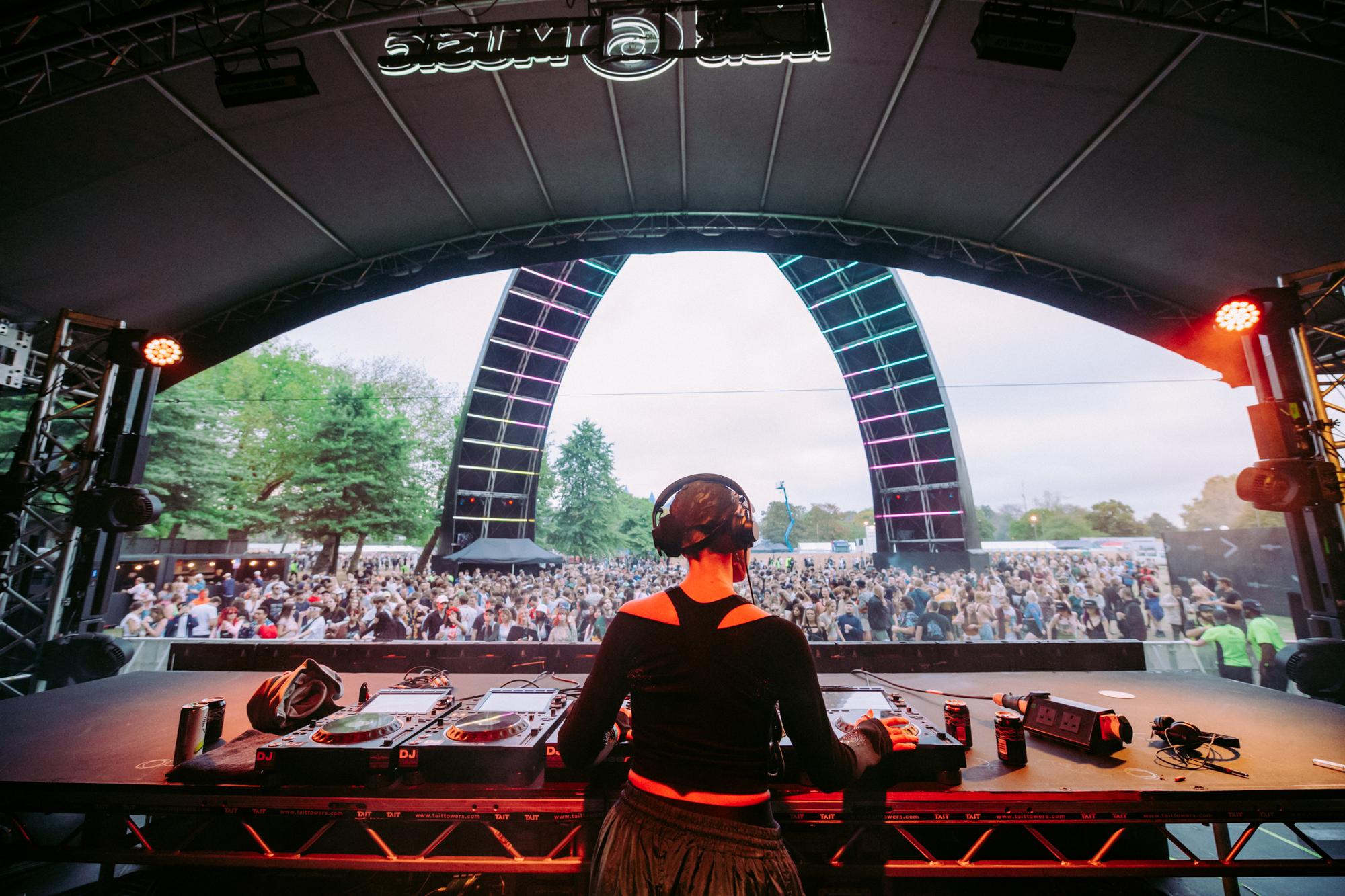 There were five other stages in addition to the 6 Music stage, each welcoming some amazing artists. At the Ray Ban West stage we saw Self-Esteem and H.E.R but it was James Blake who provided a performance full of passion and energy which caught the hearts of every single crowd member. Another thing that All Points East is great for is the discovery of new music, and there was a great platform for this on the Firestone Stage and also the BMW Play Next Stage. We saw Venbee who was someone I've been wanting to see for a while.
The North stage hosted one of the best artists we've seen on the festival calendar this year – Fred Again. To say this tent was full to the brim would be an understatement, it felt like the whole festival was there! In fairness there was very good reason to be there. Such a good set, with Mike Skinner making a special appearance.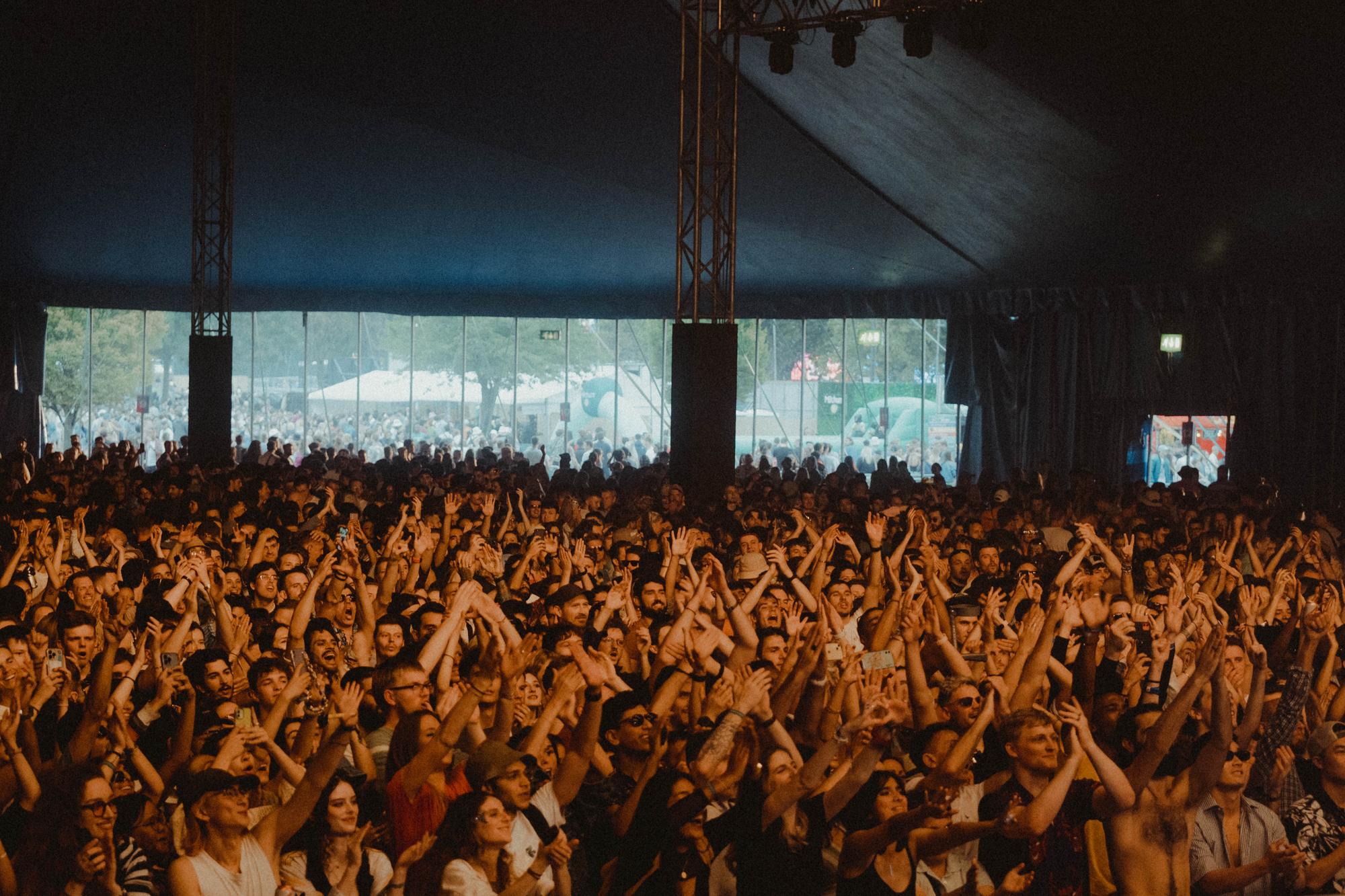 Despite all the fun of the other stages, it was the East stage that gave us the most joy. The artists during the day sounded even better with the backdrop of a London sunset. Muru Masa are always a must see for us at any festival, and they brought it - bringing out a list of featured artists, each raising the energy bar. Out of the two headline sets that we saw, it was Disclosure that knocked it out of the park. Gorrilaz were great, mainly for the nostalgia, but Disclosure truly blew the proverbial roof off the main stage. The crowds felt like they went on for miles, and the energy was contagious. Their hit song 'White Noise' started off the set and it just got better as fireworks and flashing lights surrounded the stage.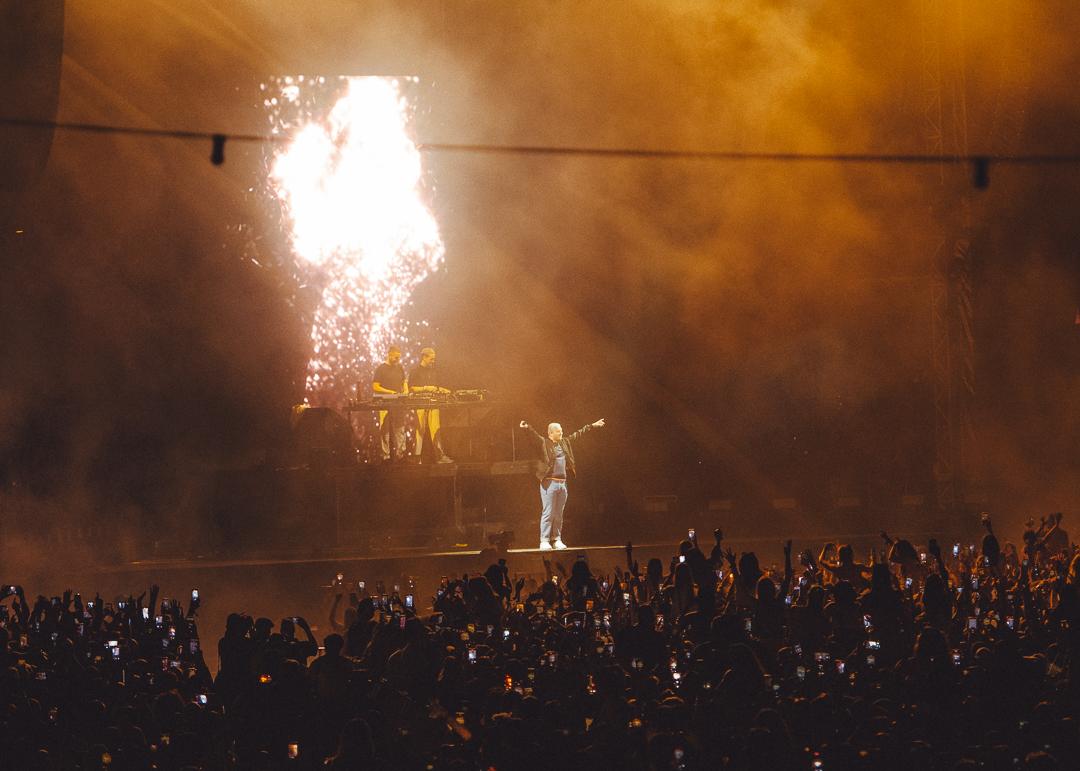 In between all of the music there were times to chill, and the venue isn't short of quiet spots to decompress and have yourself a bite to eat. The food stalls were plentiful, but the choice was fairly similar to what you'd find at most festivals. By no means bad, the food was tasty for sure. There were also activities dotted around the grounds, one involving attaching yourself to an elasticised rope and seeing how far you get against a mate - very fun to watch.
Once again, All points East made their mark on the UK festival calendar. A really well run festival, and nothing but smiles coming from it afterwards. Bring on 2023!