Following an all too familiar tale of a 2020 cancellation, 51st State Festival returned to Trent Park for its sixth year. This festival is all about good vibes and celebrating the sounds of garage, disco, soul, dub, dancehall and more.
The first thing we noticed was the diversity of the crowd. It was not your typical festival full of people in their 20s and 30s, instead we met a fantastic mix of people aged anywhere from early 20s to late 60s. Such a wide spread of ages can be quite unique, especially at a one-day festival, and really added to the vibe of the festival. In fact, some of my highlights included the stories we heard from some of the older raving crews – shout out to our new Irish friends who travelled to see Louie Vega after becoming friends with him on Twitch!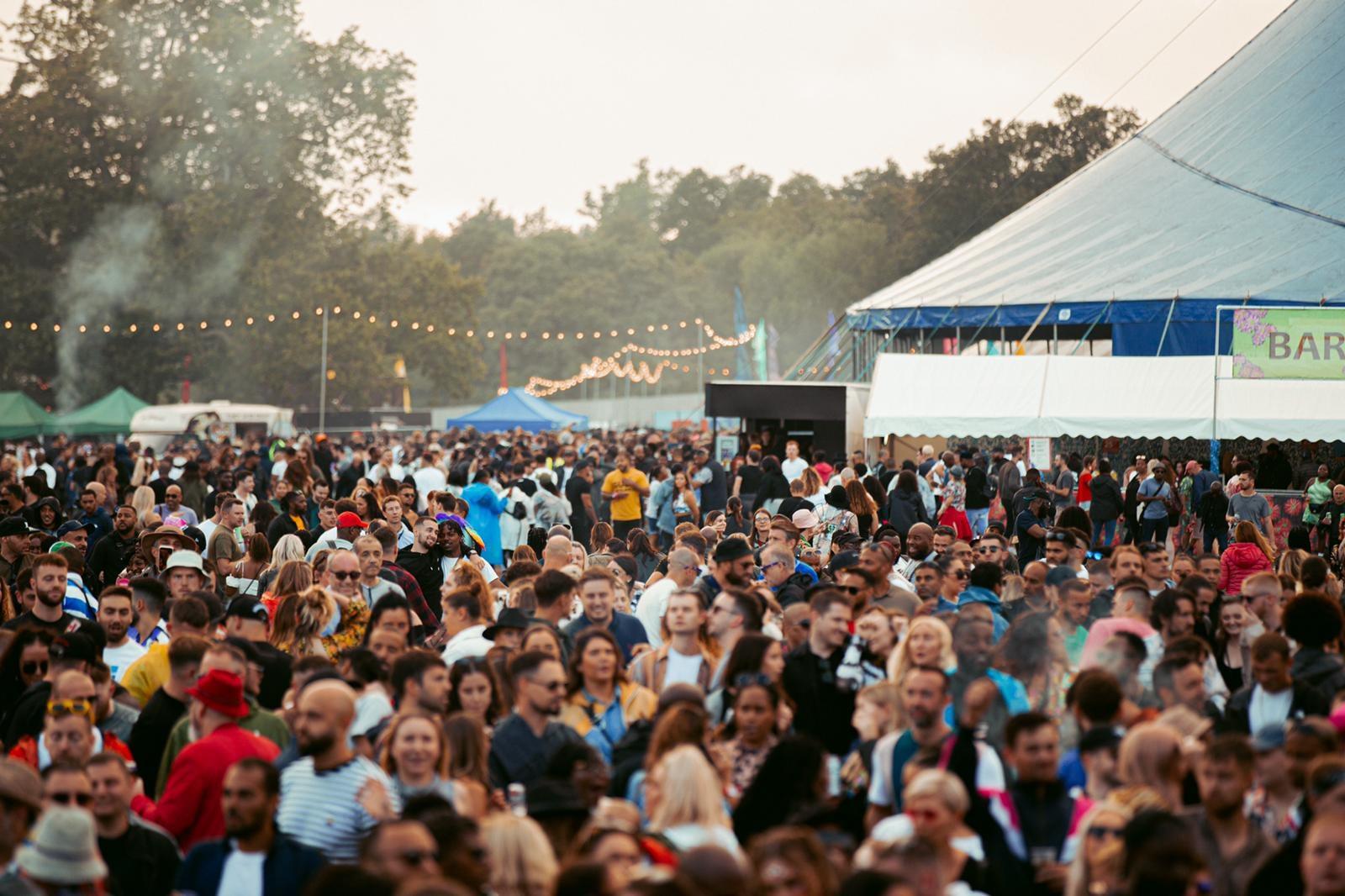 Typically, the weather was not on its best behaviour and turned the floor into a sludgy mess. However, the drizzle did nothing to dampen the spirits as we jammed to the sounds of Wookie and DJ Spoony's set full of bangers!
We continued to roam the different stages and tents, where we took in some reggae and dancehall mixes that took me back to family parties at my Grandma's old house, before running over to see The Brand New Heavies whose set inspired some excitable bouncing and shuffling with some old school bops like "Dream on Dreamer" and "Never Stop".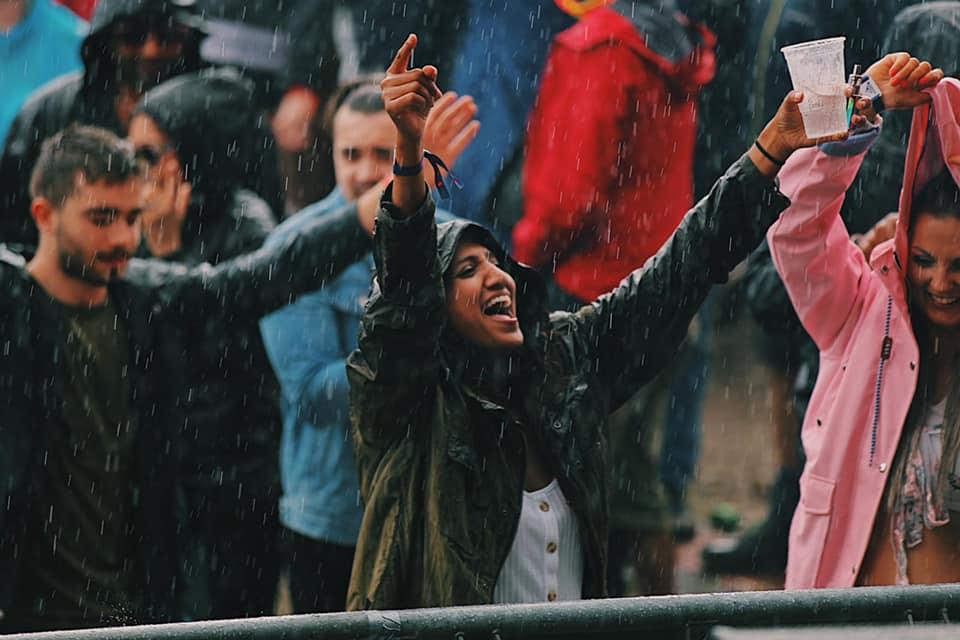 As one of the first festivals to happen after the pandemic, it was always going to be interesting to see what changes would be made to help keep things as safe as possible. It was good to see that 51st State had brought in a few measures, like cashless wrist bands, to help encourage as much distancing as possible and ensure people felt a bit safer. I would say that better signage and instructions to assist people through that process would be helpful, but it was definitely a welcome addition.
Later in the afternoon, Grammy Award winning DJ Roger Sanchez lit up the Groove Odyssey stage with some real head nodding beats and his own set of flashy backup dancers, before we were taken back to the 90s as Alison Limerick burst onto the stage belting out her classic 90s anthem 'Where Love Lives'. The crowd were on fire, chanting and bopping along with Alision as she maintained an impressively energetic presence for her whole stint on stage.
We could not ignore the sense of irony that took hold as a pair of dancers, dressed in shiny and reflective glitter ball outfits, came on stage dancing to Don Raye's 'Standing in the Rain' whilst we were …standing in the rain. Next up was the legendary Jocelyn Brown who brought the funk with some of her greatest hits, including the epic 'Somebody Else's Guy'.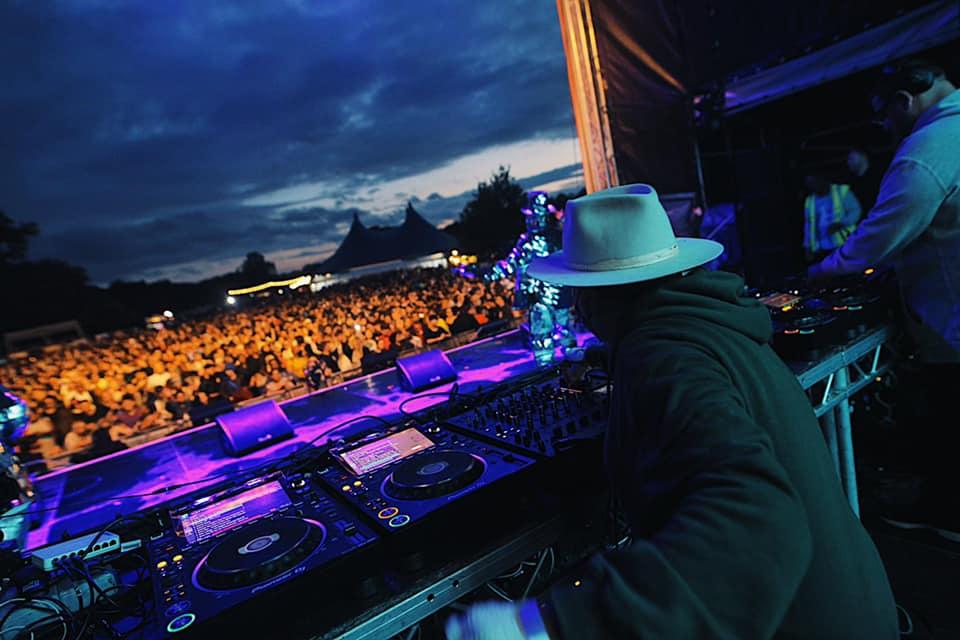 The night closed with the 'Masters At Work', who put on a high energy set to take us to the end of our brilliant journey and sent us on our way with one of the most content feelings I have ever experienced at the end of a festival.
All in all, 51st State was a fantastic return to some form of 'normality' after summer 2020 was cancelled and I cannot recommend this festival enough for anyone looking to meet a wide range of people with completely different stories and enjoy good, fun loving music.