It's back…Drum n Bass enthusiasts rejoice…Hospitality is back!
Whenever festival season rolls round, everyone immediately looks out for THEIR festivals – those festivals that you go to pretty much every year and hold a special place in your heart and no doubt all Drum n Bass heads were looking out for this one with fingers crossed that no spanners were thrown in the works.
Thankfully, no mechanical tools were in sight, just sparkling sunshine and booming basslines as Hospitality returned without a hitch. Fresh off the back of a stint in Finsbury Park, the festival (previously Hospitality in the Park) had moved down to South London, where illustrious founders Hospital Records originate, and was now a 2-day extravaganza rebranded Hospitality Weekend in the Woods.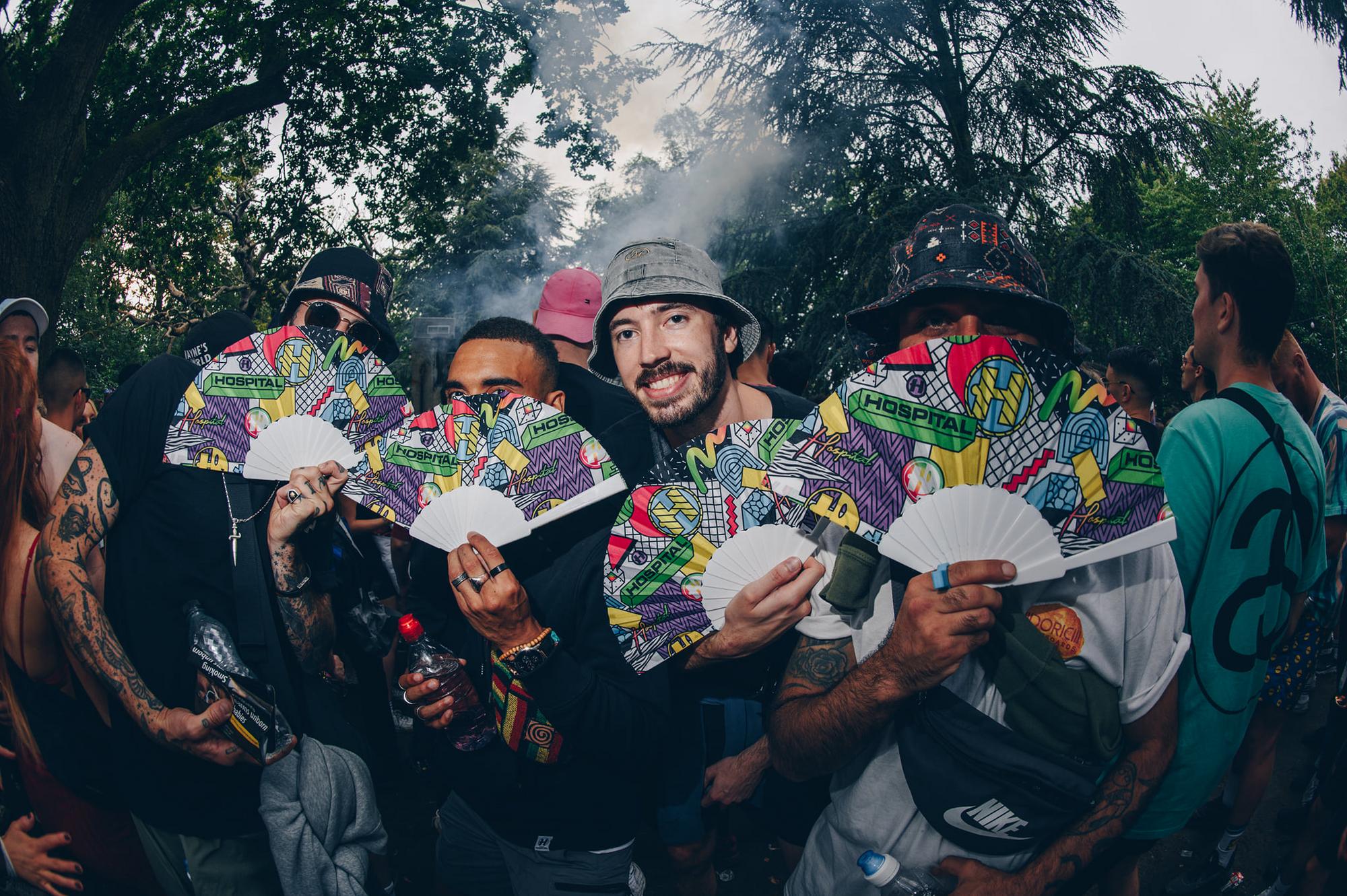 Beckenham Place Park – one of my favourite respite spots during lockdown - was the new venue, boasting lush and expansive scenery complete with a huge swimming lake and masses of woodland – duh! Our initial thoughts on arrival were that signage could be improved upon, as ourselves and a couple of other press outlets had a bit of a struggle finding the Press and VIP entrances.However, that was the only minor blip on an otherwise fantastic day.
Once inside, everything was supremely well laid out with an abundance of stewards to help revellers move around safely. We roamed from stage to stage, each of which had it's own unique look – from the big top, to the DJ booth designed like a bunker or my favourite the Let It Roll stage, which housed a scary looking robot character in the background and an incredible visual display of lights and lasers.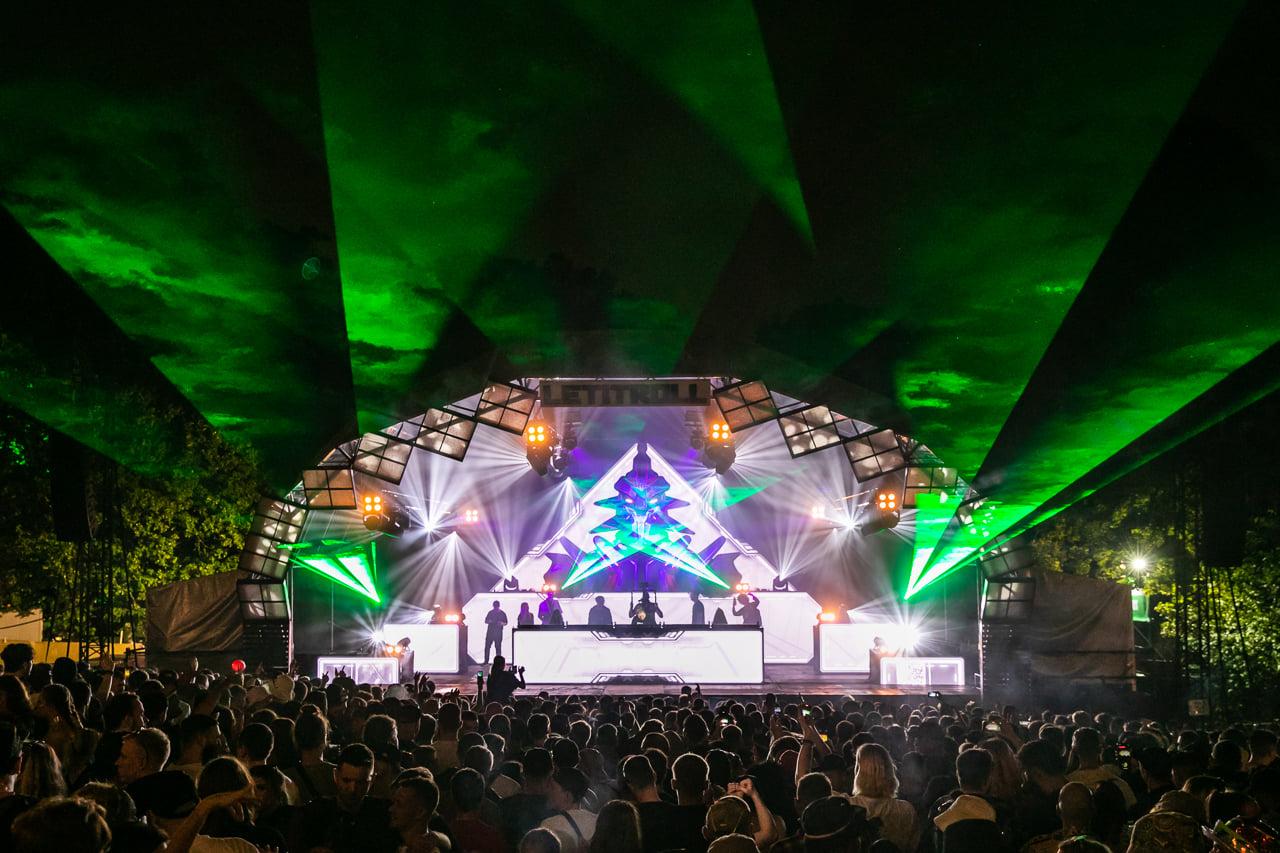 The atmosphere was amazing and there was a clear sense of togetherness amongst the ever-welcoming Drum n Bass community in attendance, a feeling that would only have been heightened as a result of this type of event being absent from our lives for far too long.
There were a lot of weird and wonderful sights to see, the set designs were out of this world and the woods were fun. At one stagewe ended up in an interesting tent that looked like a fortune teller's hut and had our own party to the heavy basslines from the nearby stage. One of the highlights of the scenery had to be the big 'H' sign, which was a favourite amongst those looking for snaps for the gram, with its multicoloured lights looking immense as the sun went down and night fell.
One of my favourite things about Drum n Bass festivals is the opportunity to see a variety of B2B clashes and we spent a good amount of time at the Royal Rumble stage where we got to see some awesome clashes like My Nu Leng x DJ Zinc x Randall + Trigga. The line-up was absolutely stacked and had something for everyone when it came to Drum n Bass and Jungle music.
I have to say that, alongside the set designs, the quality of sound was immense.I have been to a few festivals this year that have struggled with getting their sound right and have even complained about certain stages at Hospitality in the past, however, this year the sound was ON POINT! Everything sounded crisp and we could feel every bit of the music course through our bodies as K Motionz and A.M.C lit up the Let It Roll stage.DJ Marky was an absolute delight at the Calibre stage, dropping some truly Saturday evening crackers, before Metrik closed the show with aplomb with an incredible set alongside Dynamite MC.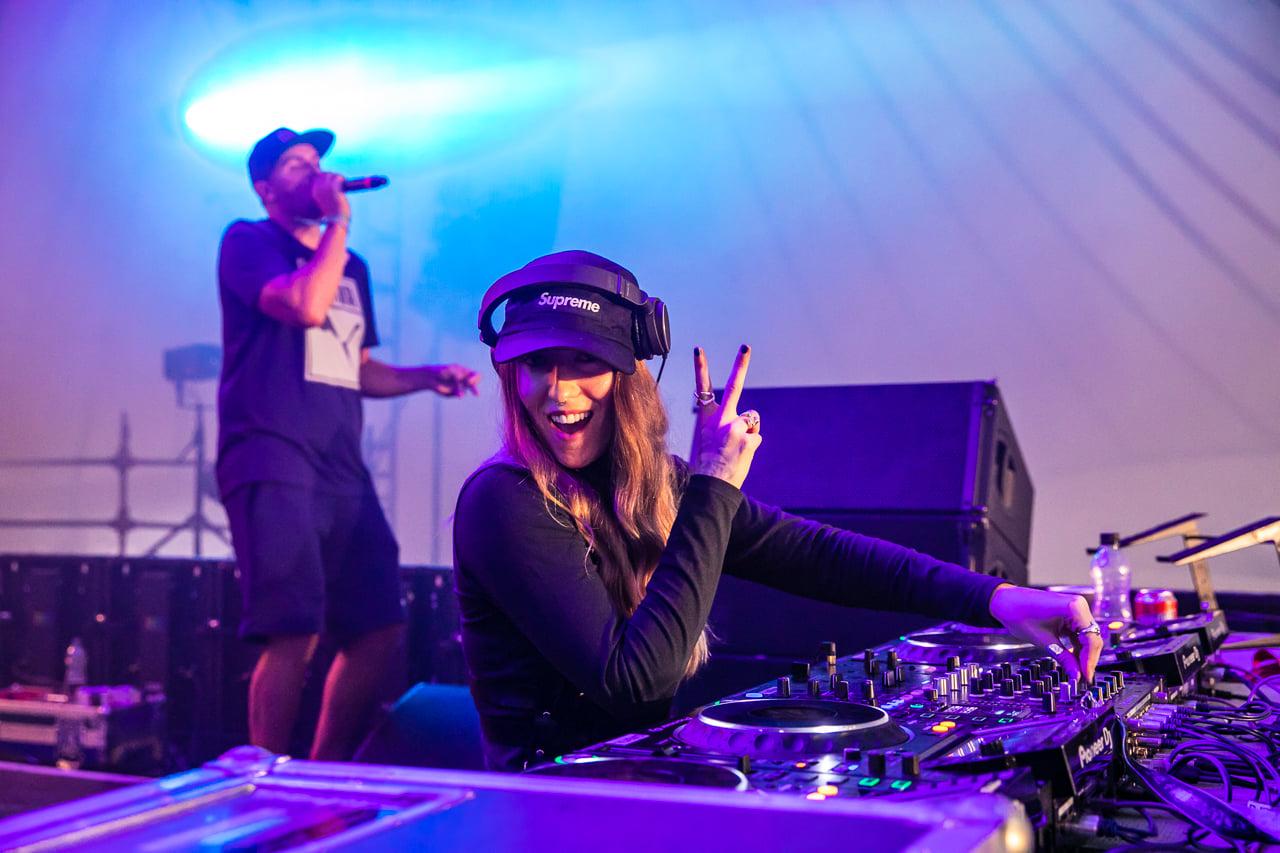 I had never imagined a festival of this size and stature turning up at Beckenham Place Park, but boy was I glad it did. The site was incredible, the production values and set designswere awe inspiring and the line-up was jam packed with talent! In a time where many festivals have had stuttering restarts and are suffering from post-pandemic hangovers, it was clear that this was not the case for Hospitality and all credit to Hospital Records for pulling a banger out of the bag.