Elrow Town, this time situated in Trent Park, North London, was as usual a colourful delight of music, fantasy and inflatables and was once again a one of our favourite festivals of the year! No longer a weekend festival, one-day is just not enough...
Huge numbers of people attended this year and we were impressed by the size of the event overall, however queuing was not as fast moving as last year and it was a little harder to navigate around between the stages.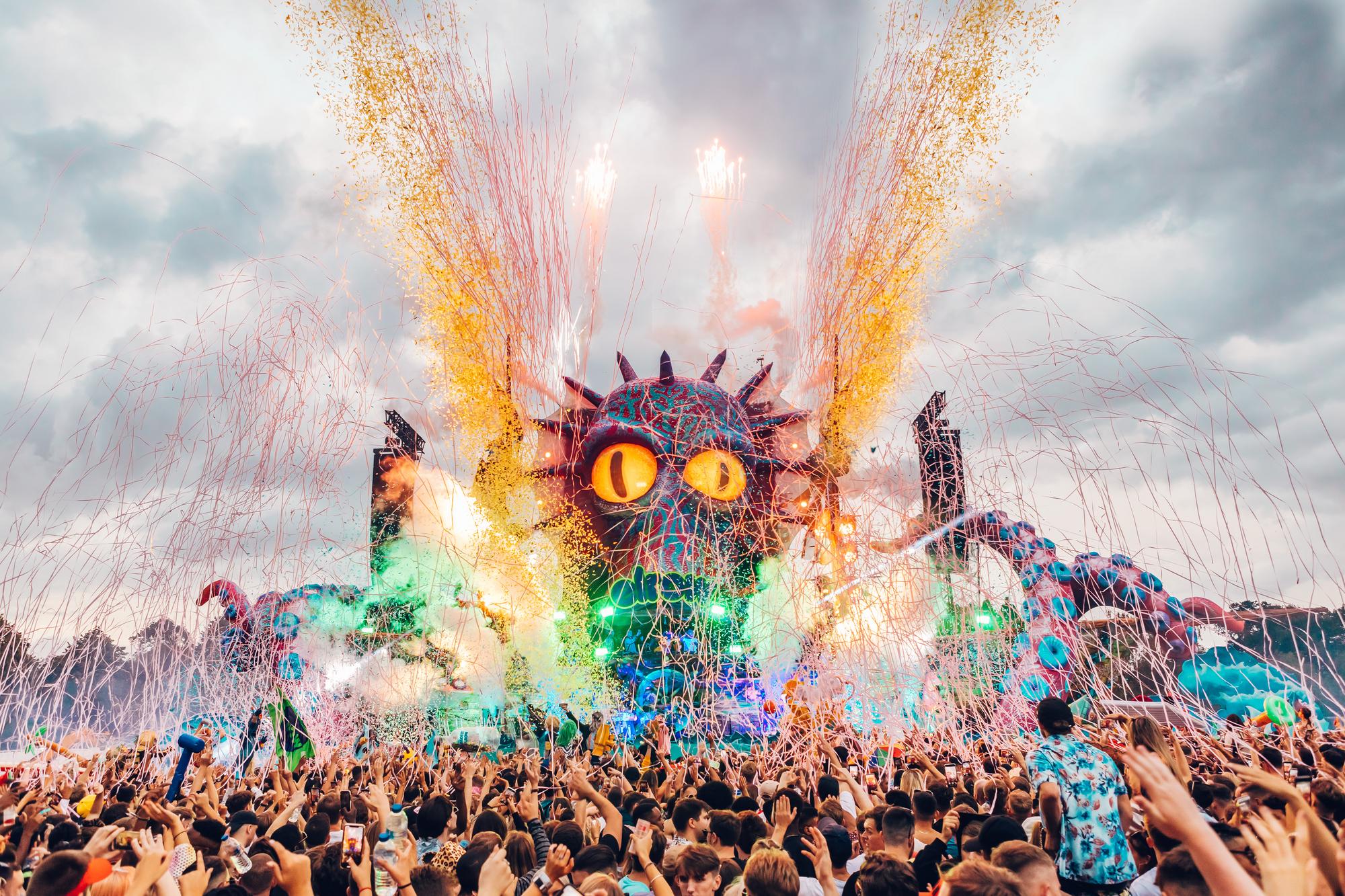 However, the atmosphere was as electric as ever with the highlight being on the huge main stage from Camelphat and Jamie Jones (sandwiched in between by the Kraken show). The stage was alive with the usual amazon rainforest vibe - flowers, vines and trees surrounding the stage and giant animal puppets dancing through the crowd during the performances. Hundreds of giant inflatables crowd surfed the audience and this only stimulated the already electric atmosphere. The main stage caught your eye on every level and was covered with performers, of whom some were pirates whose performances were mesmerising and dramatic and they fully interacted with the crowd who absolutely loved every minute.
Throughout the day and covering the whole festival there were larger than life interactive performances and colourful stage productions, all with a carnival vibe. Giant robotic animals danced their way through the crowd with acrobats performing off them, showering everyone with confetti and brightly coloured balloons. Those attending the festival did not disappoint either – dressed for the occasion with carnival themed outfits, from glitter to glam, eccentric to bizarre, it was a beautiful spectacle to see and to be a part of.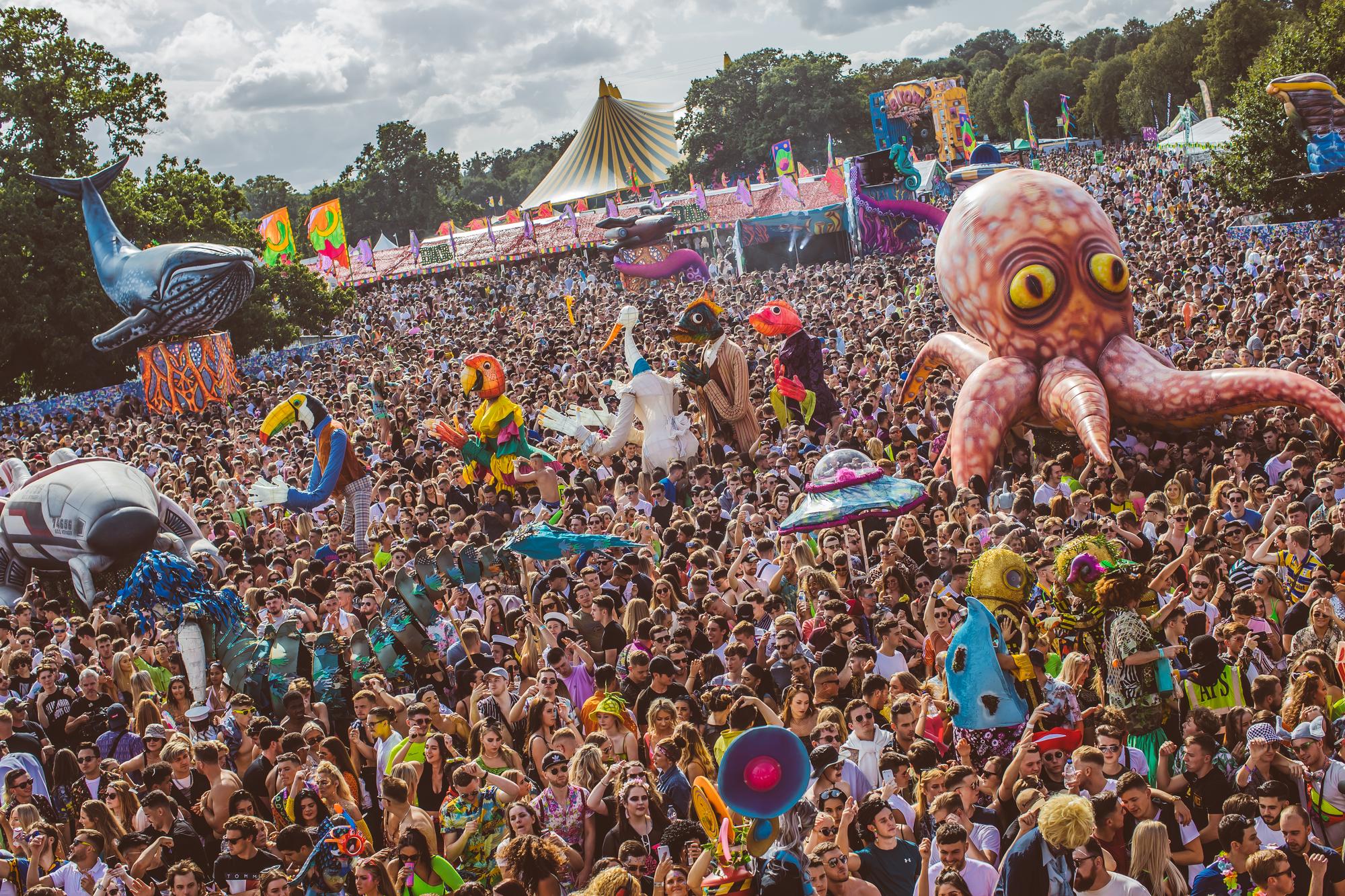 Elrow Town always produces an exciting and unique experience, in addition to the vast amount of acts that they have across multiple stages. This year we also had performances from Heidi, Erick Morillo, and Greg Wilson to name but a few. Elrow thoroughly lived up to its reputation of being the 'wildest dance music show on the planet'. It felt as though the whole festival was playing under a colourful kaleidoscope with neon lights and flurries of confetti and inflatables.
Elrow Town was once again a fun and unique festival, although we did miss the Olympic Park which was the venue in 2018. But that's testament to Elrow Town as a festival as it still remains one of our favourites, and we look forward to going again in 2020!
And if you just can't wait, Elrow are putting together Horroween on the 3rd November. It'll bring a world of derelict haunted houses, disturbing dancefloors, and petrifying graveyards to London's newest multi-venue warehouse, The Drumsheds. Exciting electronic music will push party vibes to another dimension amidst swirling confetti, a host of party zombies, fleeing priests and monsters, across the 10 hour show.
Find out more info here!