"Croydon is changing" – or so the locals keep telling me, before repeating how Croydon was mentioned in Iron Man 3 and had a split second scene in The Dark Knight Rises.Oh and don't forget they've got a Boxpark now…edgy! All of this should have meant that the arrival of a new music festival in the ends shouldn't have surprised me, but it really did.
Aptly named, The Ends festival is here and it boasted an absolutely insane line up! Names such as Ghetts, Kojey Radical, J Balvin, Wizkid, De La Soul, Damian Marley and NAS…hold on, what?! In Croydon?! I have to tip my hat off to Metropolis Music and MAMA festivals for putting together such an impressive cast for their debut year. In addition to these huge name draws a "Future Stage" was set up, giving up and coming local artists an opportunity to perform and gain incredible exposure, a fantastic touch.
Another artist that was originally scheduled to play this festival was NipseyHussle, however, unfortunately he was tragically killed back in March. We were treated to a tribute video in honour of the fallen rapper, along with hundreds of balloons being released to a huge ovation – a fitting tribute.
30,000 of us packed into Lloyd Park on what was a glorious, sweltering day. Needless to say there was a lot of sweating due to the heat and our exuberant dancing caused by the incredible performances on stage, not least Ghetts and his characteristically raucous performance.
Legendary hip hop trio De La Soul continued the lively, summery vibes with renditions of hits such as'Me, Myself and I', 'The Magic Number' and 'Ooooh' having us chanting and dancing along with them. It's been 30 years after since classic debut album '3 Feet High and Rising'was released and today felt like a true celebration of the album and all that De La have done for the culture.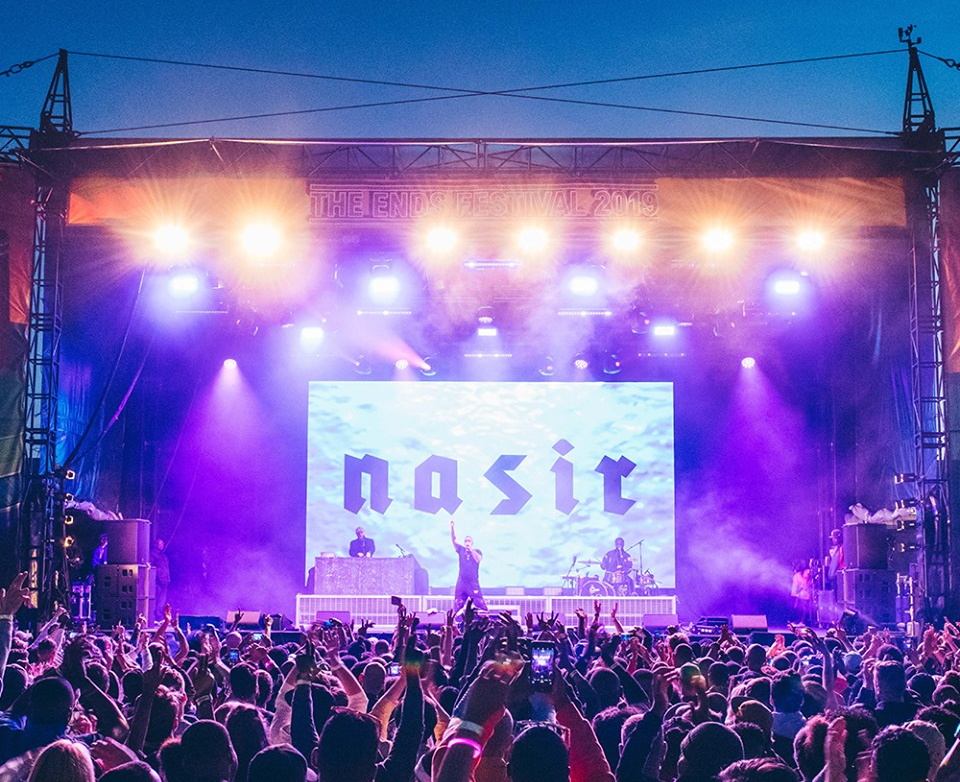 Next it was time for the main event, one of the greatest rappers of all time, Nasir Jones!Emerging to rapturous applause, Nas strode onto the stage. I rubbed my eyes thinking I had to be dreaming, but no it wasn't a mirage, it really was Nas…right there in the flesh. Right here in South London, in my ends!
He opened with Get Down from the God's Son album, before launching into a string of classic after classic from his legendary catalogue. It's been 25 years since his much-heralded debut album 'Illmatic'was released and to celebrate he performed almost the entire album. Iconic tracks like'N.Y. State of Mind', 'Life's A Bitch', 'The World Is Yours' and 'Halftime' and that's just the first four tracks of the album!
The atmosphere was incredible and I have to say that this Nas performance was one of my all-time favourite festival headline performances and to top it off he even did a mash up of his hit 'Made You Look' with 'Talkin Da Hardest' by South London's own Giggs.This was definitely a more exciting appearance in Croydon than Batman's!
What can I say about this festival? To debut with a line upof artists like De La Soul, Nas, Wizkid and Damien Marley is absolutely incredible and boy, did they deliver. The festival has already announced a return for 2020 and we can't wait to see what they have in store. Maybe Croydon really is changing…