All aboard for an indie-pop love-in
Indietracks has been on my festival list for years, so this summer I was delighted to get to this little gem of a fest. Indie, DIY and old trains is perhaps a slightly niche mashup but it works like a charm.
The programming includes new and established DIY and independent music, crafts and activity for kids and adults alike, a quiz, karaoke and multiple dance parties every night. There's an amazing array of old trains to ride on and museums to explore, all included in the ticket price. Plus the nearby campsite runs a complementary programme of acoustic performances and late night discos and food to keep the campers happy and fed late into the night.
The festival is held on the site of a heritage railway as a fundraiser for the Midland Railway Trust. It's nestled in the Derbyshire countryside and feels tiny. Everything is within two minutes walk, but there's still a phenomenal number of things to do and bands to see at any one time. A lot of thought is given to accommodating those with access requirements and to families, and queuing for anything is minimal. Artist scheduling is also brilliant, with decent set times and nice overlaps so you can see a solid chunk of each set even if they clash.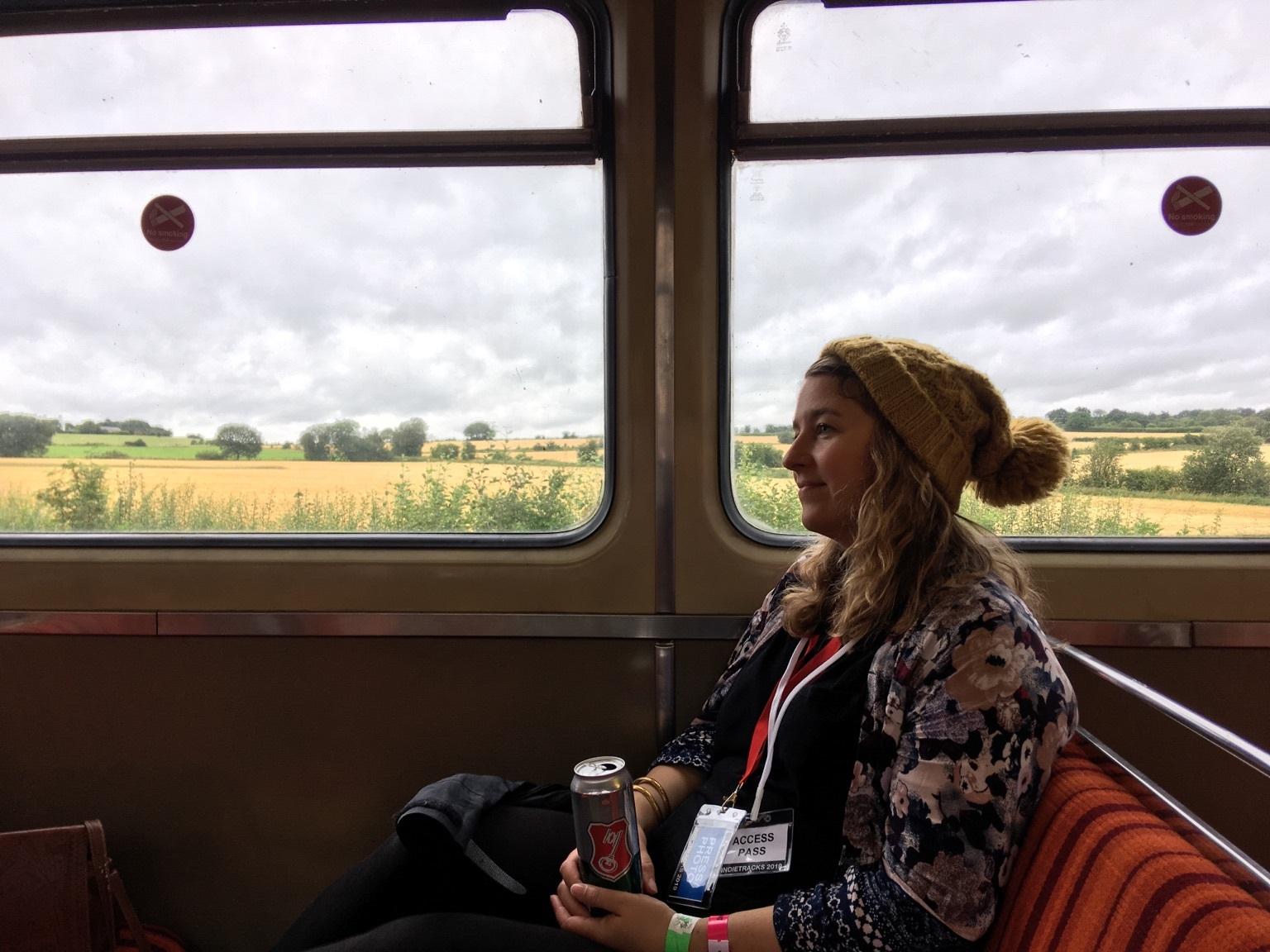 The 2019 instalment admittedly saw near-constant rain, but there are so many indoor facilities and stages (including vintage trains!) that it didn't dampen spirits. Plus, by some indie magic, there was almost no mud anywhere.
Friday's line up was refreshingly female-dominated and opened with indie-pop three piece Peaness getting everyone in the party mood. The legendary Bis were up next, bringing heaps of bouncy joy with a side of dry Scots humour and a euphoric anti-Brexit edit of their 90s hit Eurodisco. While the Orielles closed the outdoor stage, Sheffield's Come Out 2Nite indie disco crew were gearing up for an indie disco that made my friend cry with happiness.
Saturday was a tour de force of bands both new and familiar across four stages, with crafts, kids activities and train rides to pack in too. We kicked things off with full on post-punk from Porridge Radio on the Indoor Stage, which shook off any hangovers sharpish. Next, we headed to the Merch Tent for the great chat and wares (which evolved over the festival with various 'secret' performances and band meet and greets) and stayed for a lovely acoustic moment with Tracyanne (of Camera Obscura) and Danny (of Crybaby). Holy Now were new to us and Mammoth Penguins an old favourite – both bands were brilliant on the Outdoor Stage in the afternoon.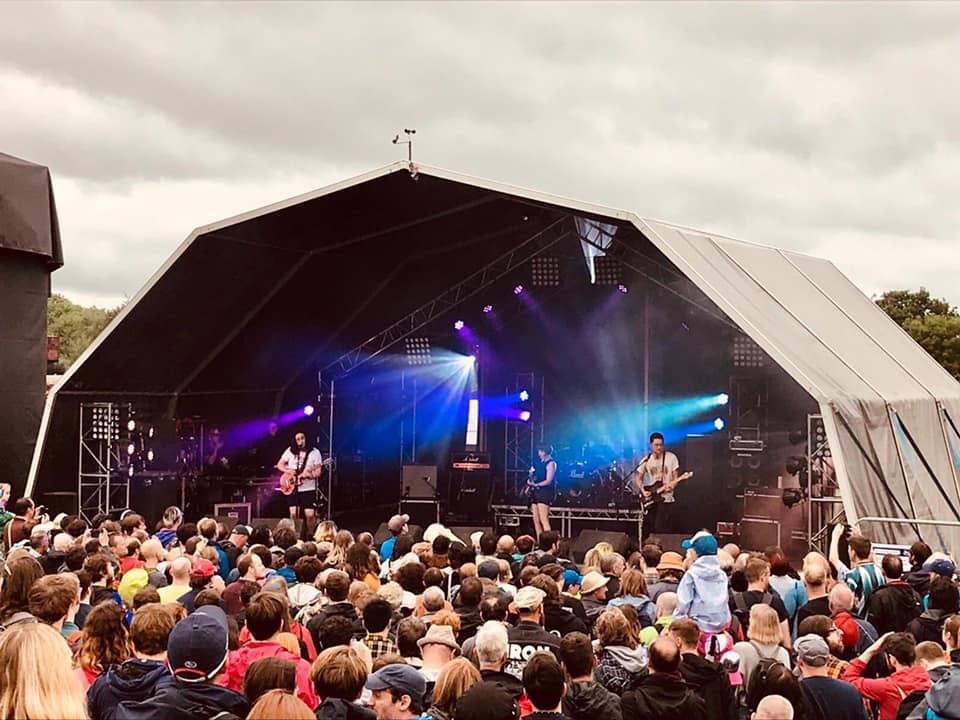 While the DIYers in our crew went wild for Martha and Spook School in the evening, we took the indie options at the gorgeous Church Stage with Lost Tapes and The Catenary Wires. While dancing wasn't possible in the pews, the solemn beauty of the church made for some unforgettable performances. Tracyanne and Danny headlined the outdoor stage with aplomb, and then we danced our bits off at the Grrls Like Us disco to hits from female and non-binary post-punk and pop (hello Carly Rae Jepsen!).
Sunday was another memorable day of music of all (indie) stripes. We saw not one but two bands perform on a moving vintage train – the welsh-language indie-pop of She's Got Spies and the dreamy and beautiful Rosehip Teahouse in the afternoon. We also took a moment to meet the adorable owls and other birds rescued by the Owl and Parrot Rescue Centre and massively regretted missing the indie-pop quiz.
Upping the tempo on Sunday evening, the outdoor stage became an insta-paradise of golden ponchos and unicorns with the incredibly danceable and lush pop from Stealing Sheep. Withered Hand brought a slightly more trad indie vibe to closing the indoor stage and then outdoor headliner Kero Kero Bonito whacked it right up to eleven with a set of songs diverse in style yet consistently dance-worthy and awesome! In between, we managed to catch the famed spectacle of the 'can crush' and were not disappointed - I won't spoil it by saying any more than that.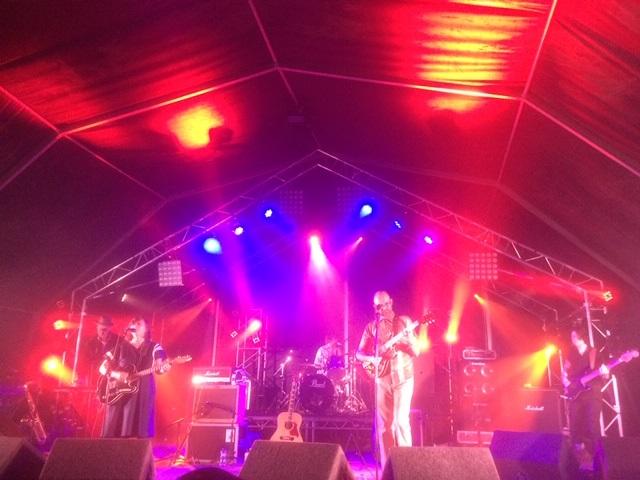 We ate like vegan royalty throughout the festival, with yummy bbq jackfruit fries, super tasty and wholesome Sri Lankan curries, almond milk icecream in gorgeous flavours from Teatime Collective and a whole vegan snack menu at Deeley's tea room on the platform at the festival heritage railway station (Swanwick Junction). Non-vegans had toasties, pizza and an array of home baked cakes and bringing food on site was allowed too.
Camping is available (book separately to your festival ticket) at the nearby Golden Valley campsite, a 15 min walk away. At peak times, an amazingly cute land train was operating as a shuttle, and for those not camping the car park shuttle is a special vintage train. The campsite has much better facilities than festival campsites generally offer, in an idyllic woodland location, and you can camp by your car and leave that trolley at home.
So, in short, a cute and different DIY/indie festival with great vibes and independent spirit. Right on and inclusive, uniquely memorable and intimate shows, amazing value and lots to see and do in addition to the music. Well, at least if you like trains. All aboard…