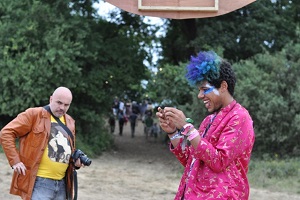 It would be impossible to classify this year's LeeFest as just a music festival when in fact the music only took up a percentage of the festivities. With what felt like hundreds of different activities happening over the weekend, LeeFest: The Neverland was the epitome of summer fun.
Each day saw brilliant new music grace Tootles Circus and the Bangarang stage located in The Neverwoods, home of the Lost Boys. However, if you didn't fancy listening to the dozens of exceptional live acts, you could head to Mermaid Lagoon to indulge in some classic cheesy music and DJ sets. Or if you would rather not frolic in the sand with a cocktail from the Mermaid's Tiki Hut, a five-minute walk took you to Skull Ridge where the Pirates hosted the best grunge, rock and punk music in the whole of The Neverland. There was even the chance to escape to Wendy's House in the woods where you could relax and listen to music while reading the Tree of Happy Thoughts.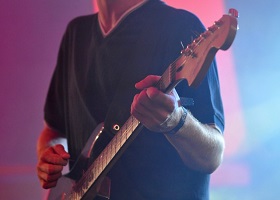 All of The Neverland's inhabitants kept their guests entertained for the whole weekend. Some of our favourites included a water fight between the Pirates and Lost Boys, glitter wrestling and beach twister with the Mermaids and everywhere more frisbees than you could count. You were never allowed to be bored. With most of the festivalgoers making an incredible effort with fancy dress, the festival field was buzzing with colour and laughter for the whole weekend.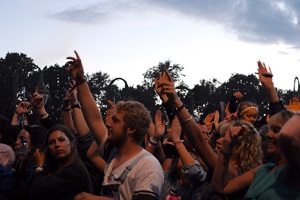 Over the three days, the talent that was seen on all of the stages was unbelievable. Lianne Le Havas, Circa Waves and We Are Scientists are just a few of the acts that took to the main Bangarang stage with exceptional stage presence and brilliant live vocals. Just across the field saw smaller bands such as Get Inuit, Stables and Everything Everything managing to fill Tootles Circus with their remarkable live performances.
LeeFest presents: The Neverland was a family-friendly, fun-filled weekend that showcased a ridiculous amount of talent and new music while providing a variety of activities for festivalgoers of all ages. For the weekend, it felt as though everyone at LeeFest was the same age and Lee achieved his goal – for those at his festival to 'Never Grow Old'.