August Bank holiday 2021 – sadly no Carnival for the second year running, however with a roster of performers likeArlo Parks, Little Simz, Tom Misch and Kano, All Points East was hardly a shabby replacement for my weekend!
You know it's festival time in Vicky Park from the moment you reach Mile End Station and see all of the stewards in full force and a procession of buzzing bodies, lots of summery outfits and a library of accessories Claire would be proud of. I love it!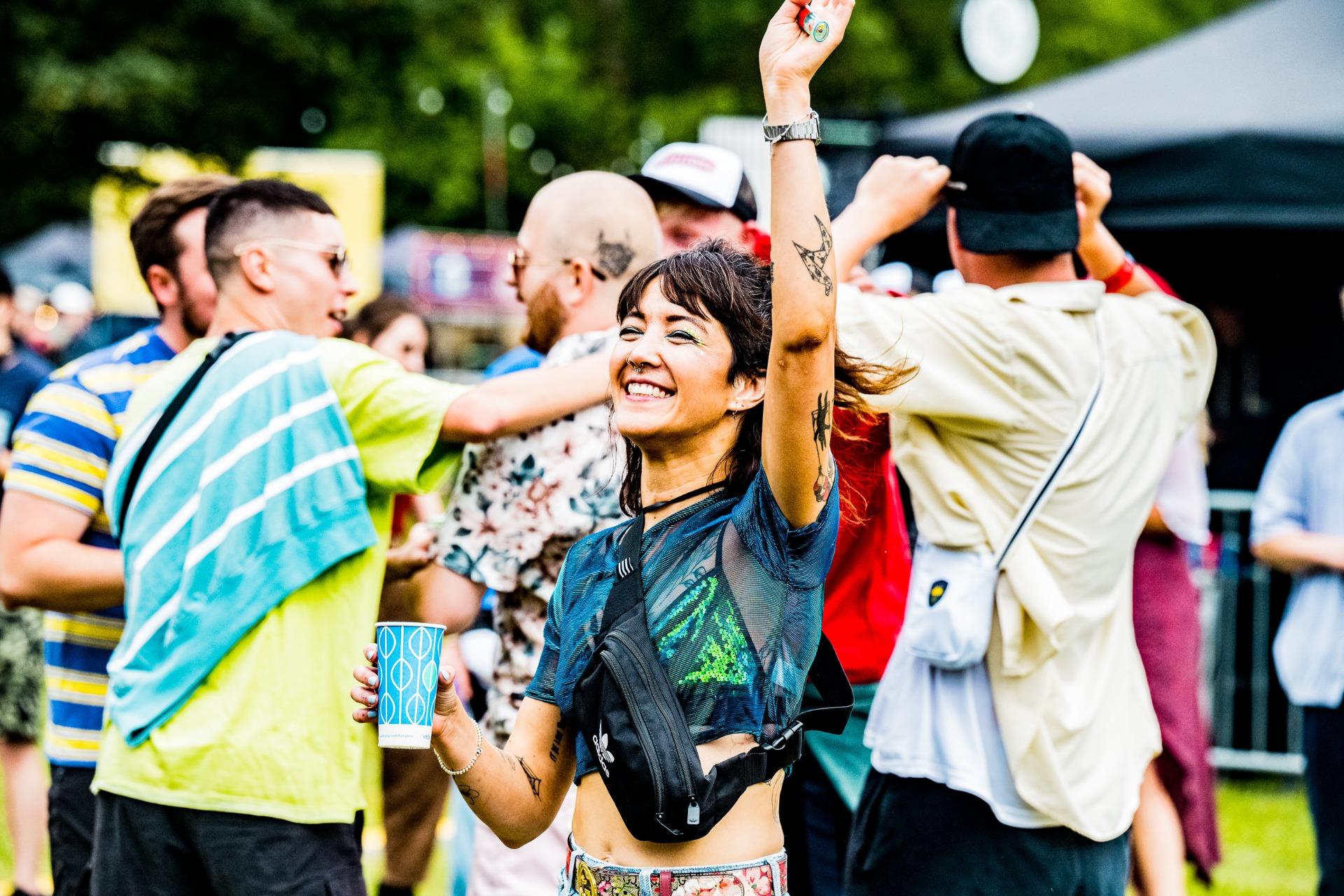 Upon arriving at the park, we were greeted with tremendous queues and friends of ours that had joined the queues earlier told us they had been waiting half an hour and were still yet to reach the entrance. This led to a decision to drink up in the park and hear the sounds from afar until the queues died down a bit, which was fun but a bit of a shame.
Once we did make our way in, things were pretty smooth sailing and all of the relevant COVID protocols were well observed, which was a positive. Little Simz was the first artist we rushed to see and she did not disappoint with an introspective and confident performance, although the same couldn't be said of anyone unlucky enough to be within earshot of me singing along to 'Selfish' and 'Woman'!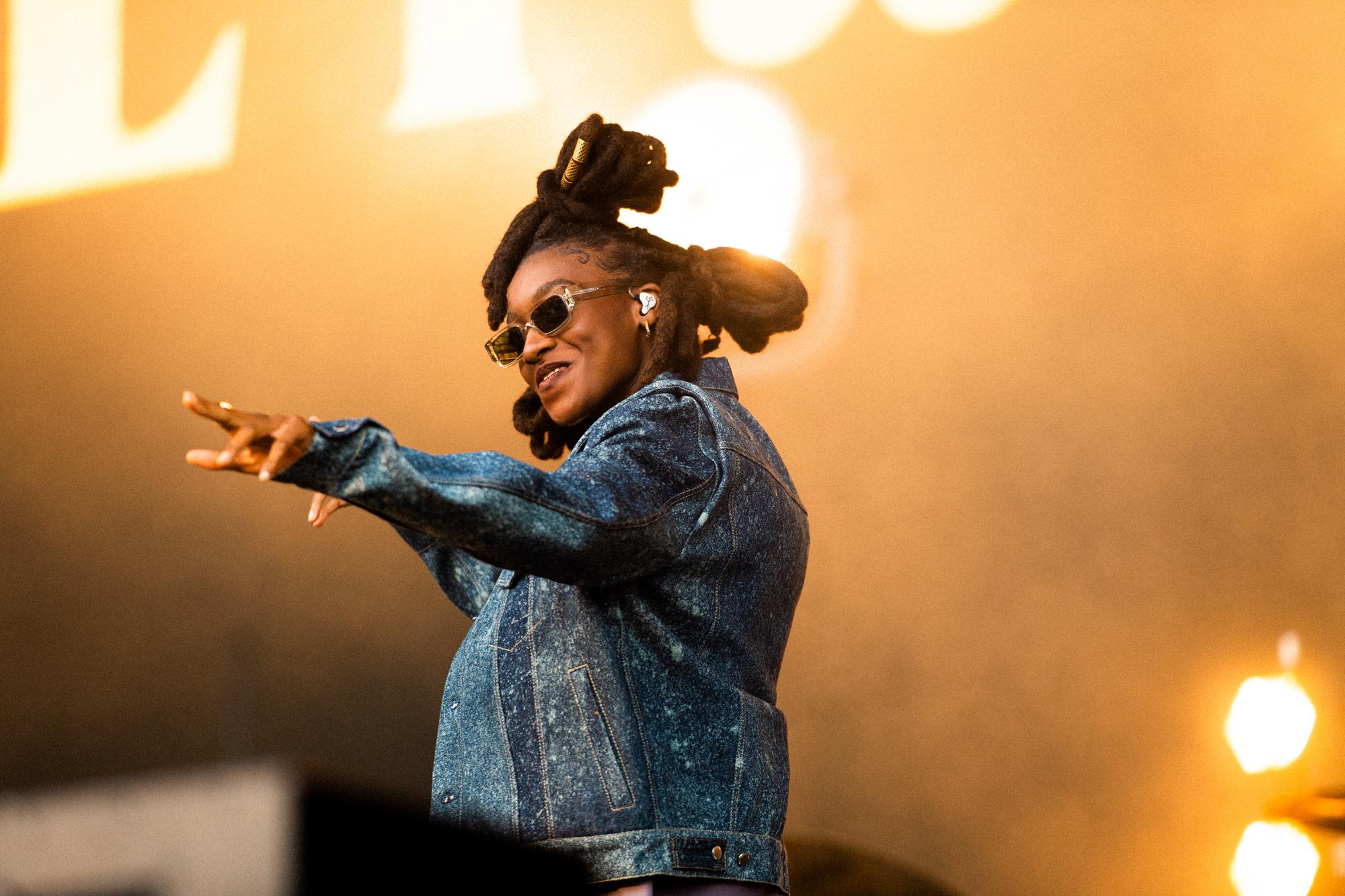 Arlo Parks put on a great show and symbolized a lot of the vibe that was to be found here at the festival – mellow and chill. Saying that though, Slowthai's set was anything but chill and he injected some explosive life into the festival with a wild set that included flamethrowers, which he had been denied permission to use in his set at Reading.
Back on the chill side of the spectrum was a favourite of mine, Tom Misch – South London stand up! Misch put on a real feel good set that encapsulated that Summer Saturday afternoon chill feeling and perfectly matched the golden hour sunshine that we were being blessed with. Misch ran through many of the hits from his 'Geography' album and even brought out a special guest, Loyle Carner, to perform some of their collaborations and display the fantastic musical chemistry the pair have.
Next up was, the legend himself, East London's own – Kano. The set opened with Kano's band's gospel singing before the man himself entered the stage. Kano's set was a magical journey mostly going through his powerful and politically charged album 'Hoodies All Summer'. Having seen Kano at more intimate venues I have to admit that some of the magic of the grandiose orchestral sounds and emotional performance did not translate as well to a festival stage, but he was still excellent and definitely the highlight of the whole day.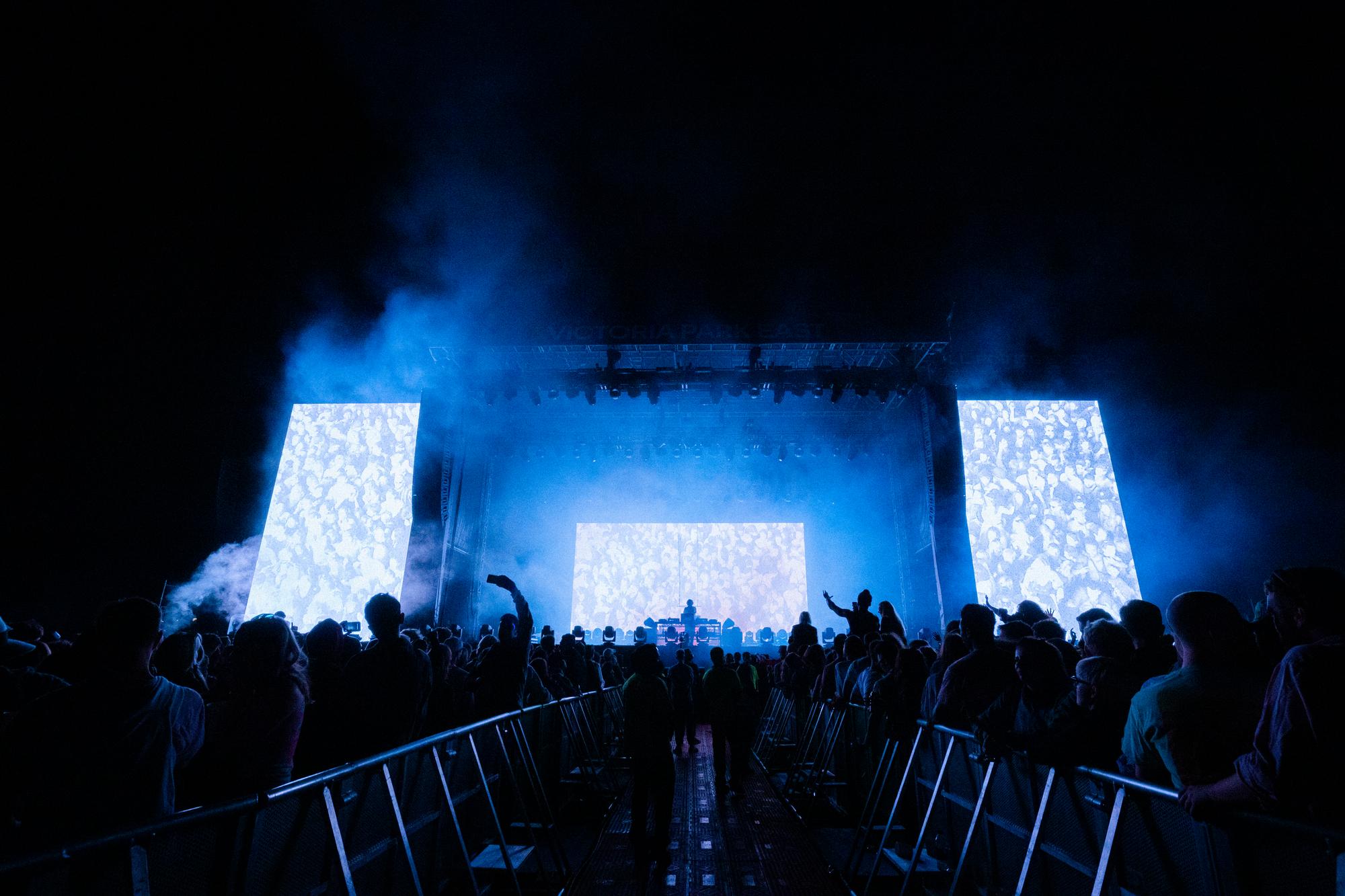 The show was closed by Jamie XX, who delivered an almost trance-like set, including bangers like 'Gosh' and 'On Hold', however, I must admit it was a bit too soft of an ending for me and did not leave me with that bittersweet feeling of being content at a great end, but sad that the show had to end-feeling that I often get from a headline act.
All Points East is a festival with some highs and a lot of good mellow, chill vibes which offers a good change of pace from some of the frenetic festivals that are out there. The only real complaints from me would be the long queue times and the fact that the festival site was extremely dark at night and made for a tricky walk out, but apart from that I had fun and enjoyed some fantastic artists so make sure to keep an eye out for this festival next year.